March 13th

: good morning!
there were two deer there but now they both ran away...
what an incredible coincidence: the man came to bring food and i had just opened the cam! now he moved the salt block out of the view to the left.
EDIT: i've added later this picture: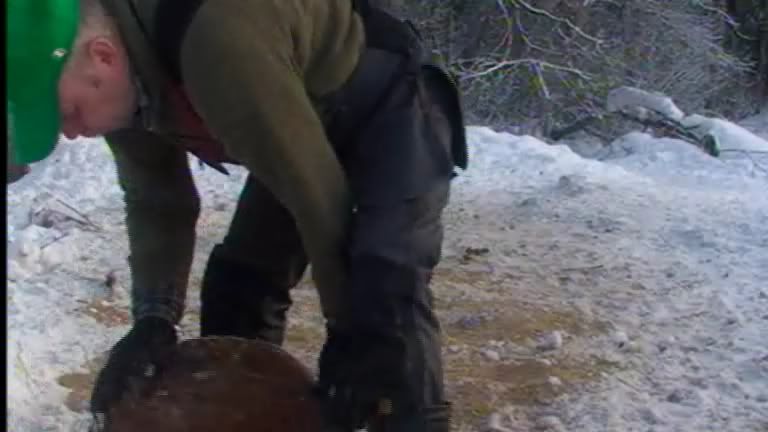 the man was moving the salt block. here it seems to be attached to a round block of something with a short pole. the block could be an ex-grinding stone..?