(I do not know much about Swans but Canada Geese flight by night frequently and when the clouds are low, they fly very low -- it is a wonder sound and sight.)
5:13
My two favourite youngsters are munching, munching, munching and the sky is getting light.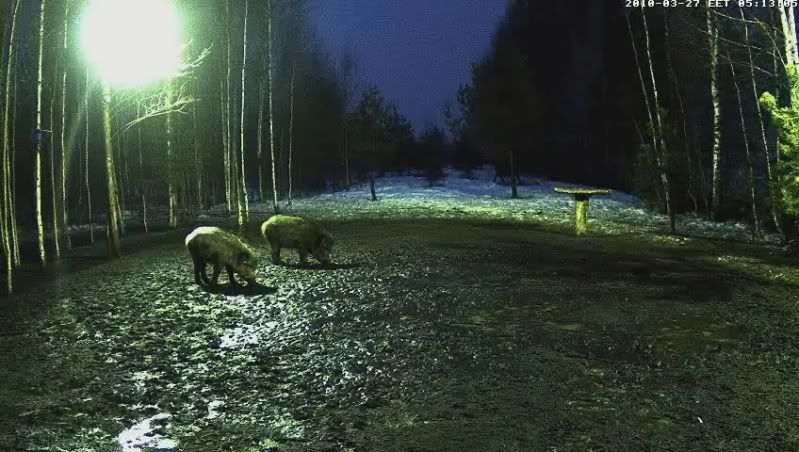 5:31
I have heard bird songs for a while (I was cooking) and the pigs have left, since I was not at the computer I don't know when they left.
Will these youngsters act as aunties when their mom reappears with her new piglets?