I dunno possums are pretty big when fully grown. I do have some empty kitty litter buckets, with lids that might work.
Today's possum caught himself -- in an empty cat food bag I had placed in the garage for later use as a garbage bag. He just walked in, so all I had to do was pick up the bag, take the photo and carry him out.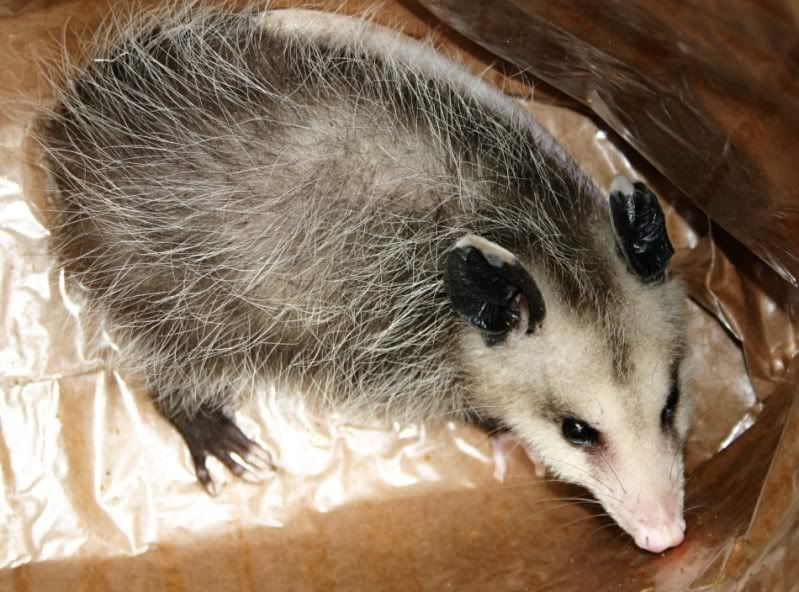 Here is one of yesterday's possums hiding under the chest of drawers and making me expose the dust and cat food scraps for which I blame this little guy -- at least in part. And a spider web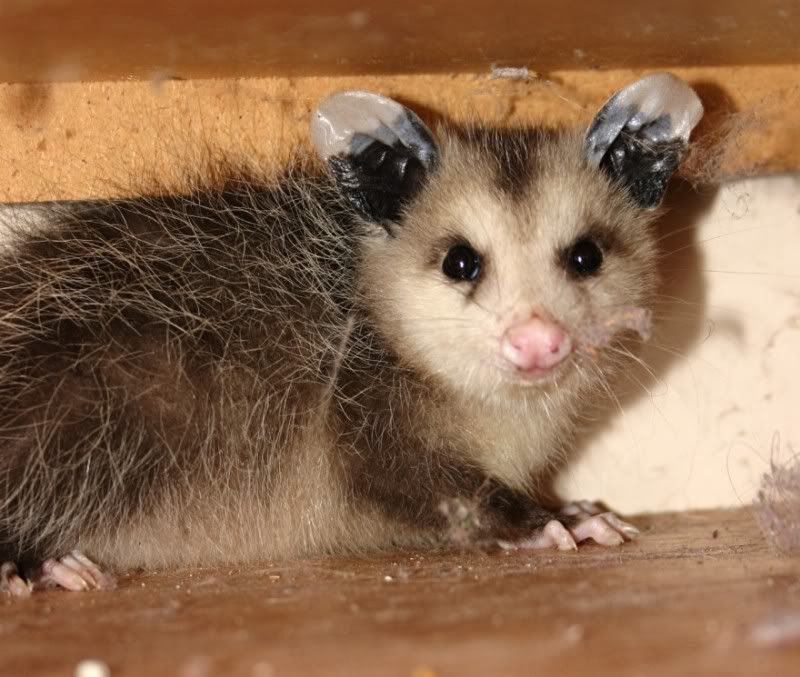 Look, their ears seem to be different enough one should be able to tell them apart if one actually saw them well.