More on baby possums. I do think I have three -- judging by the ears but of course I did not get photos of the ears all from the same angle.
(photobucket it still down so I am off to bed -- but I just saw three ravening huge raccoons in my backyard, digging right at the screen door. No wonder the baby possums are up in the daylight and try to sneak into the house whenever they can. Their momma is teaching them the proper way to be a raccoon.)
This one I noticed because Sam was staring at it across from my computer -- then I chased the poor thing all around the house. Eventually Sam chased it into the bathroom. Here it is trying to hide behind the paint can under the bathroom sink. The brown thing in the foreground is the paper bag trap.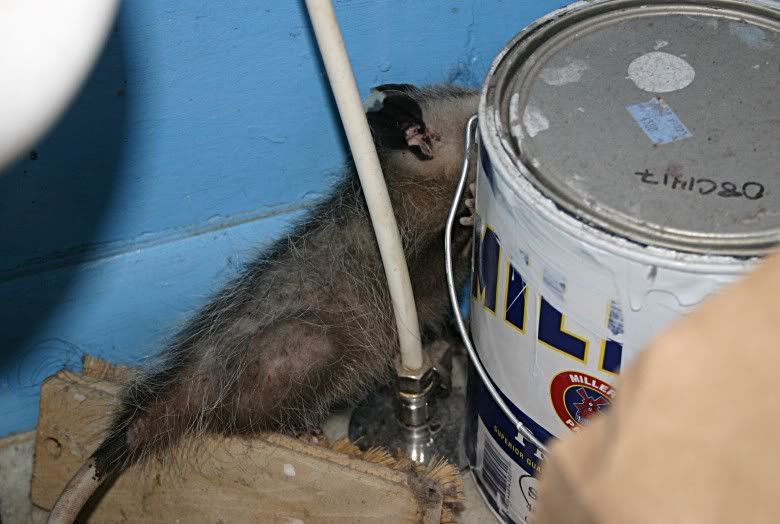 I put cat food into a brown paper bag and eventually got it into the bag so I could carry it outside.
This one was hiding behind some metal sheets at the edge of the house foundation. He stayed there a long time (It is pretty much where I heard the raccoons they were jumping and growling at me -- and running away by the time I saw them)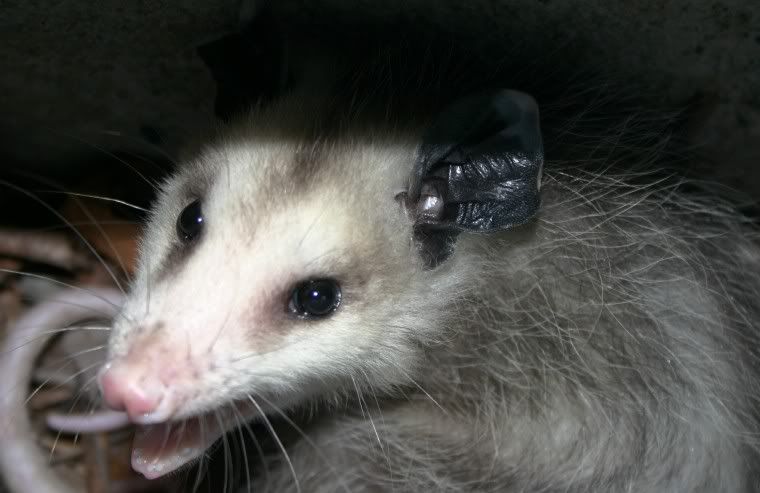 This is the little guy I caught in the bucket (macdoum's idea). I thought maybe I heard one in the garage and so I set the trap. Then when I heard a noise I ran to the garage lifted the bucket to vertical using the handle. This guy was either the bravest or the hungriest. He did not freeze. He hissed and growled a little and ate all the food.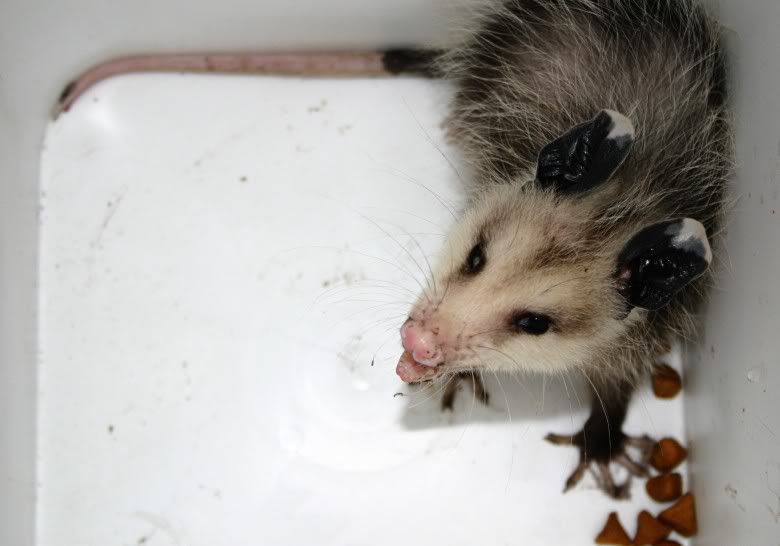 I am not sure but I think his ears might be different from the others.