An Egyptian vulture circling in the air: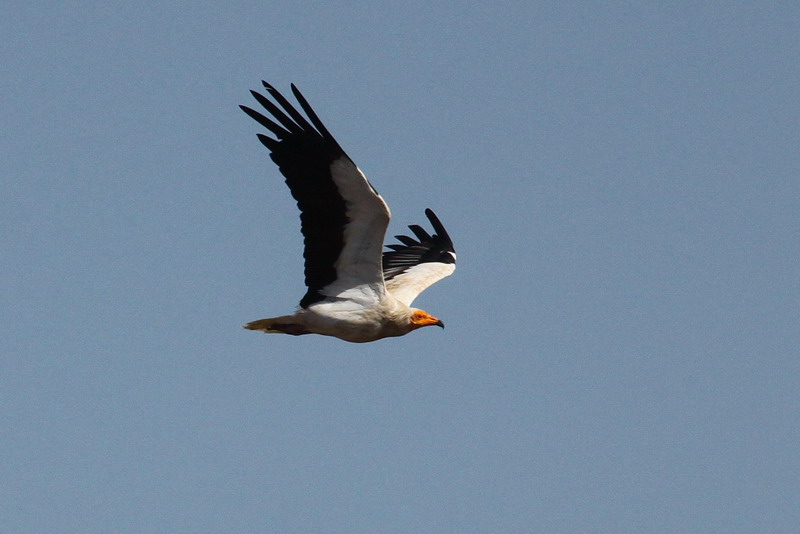 Really happy Birgit was not about that, because the sailors had to fly only with moving their wings, no sailing at all. And by that the accidents might happen. Thanks to God they didn't experience any disasters with fatal ending, but these rotating windmills during bird migration on a day like yesterday is a disaster itself.
Bird migration - Tarifa: September 4 2010
Usually Birgit is not that serious, but somehow yesterday she came back from Tarifa quite serious and hopes, that the sailors soon can sail again high up in the sky to Africa!