Autumn 2010
I think I will just re-open last year's Fall thread if that is okay?
The picture just above was taken pretty close to where my mother fell and broke her knee -- but 9 months earlier.
I am going to do things out of order as something is better than nothing.
Fall in Oregon means Orb Spiders and in today's sunshine I was able to take a few pictures.
These two were more or less above Small in the grapes -- each spider seems to have different colouration and markings.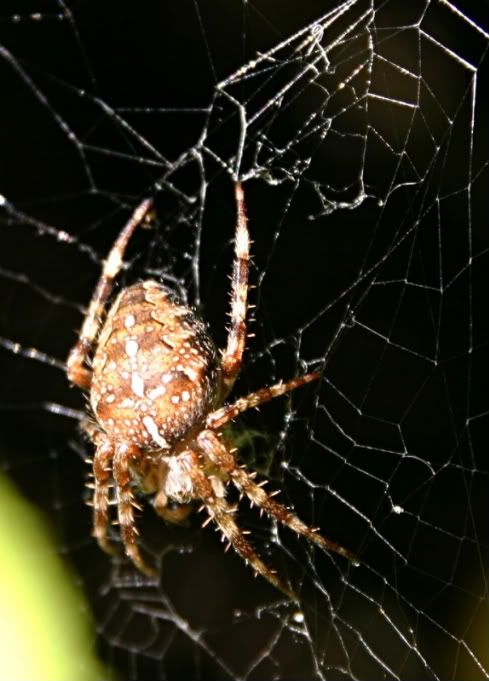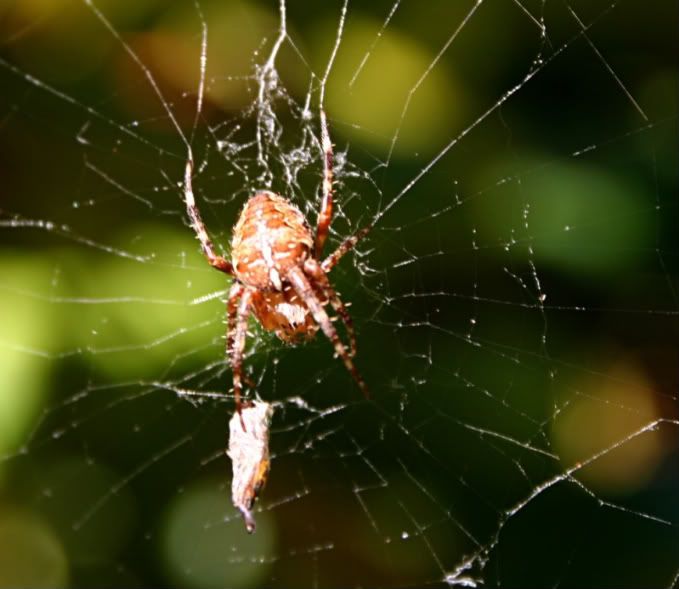 This one was at the front of the house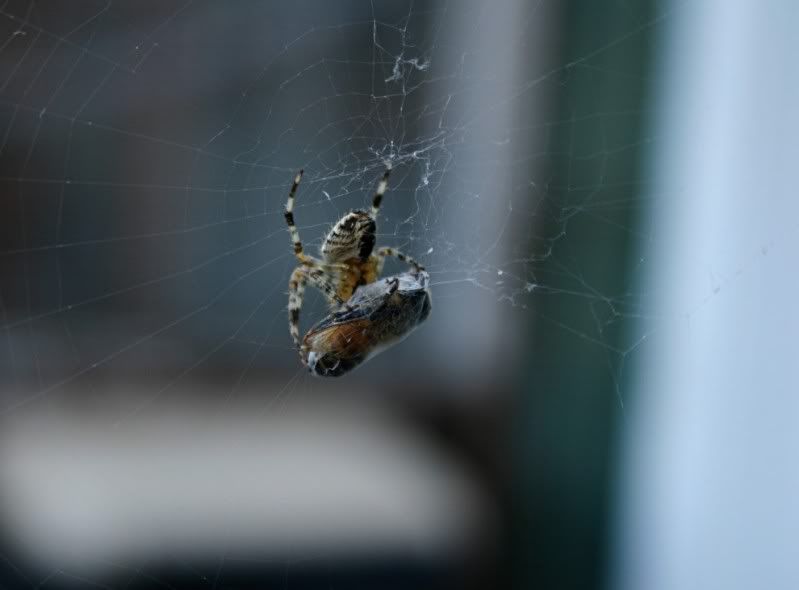 and here it is in my tomato plant after I broke the web so I could get to the trash bin.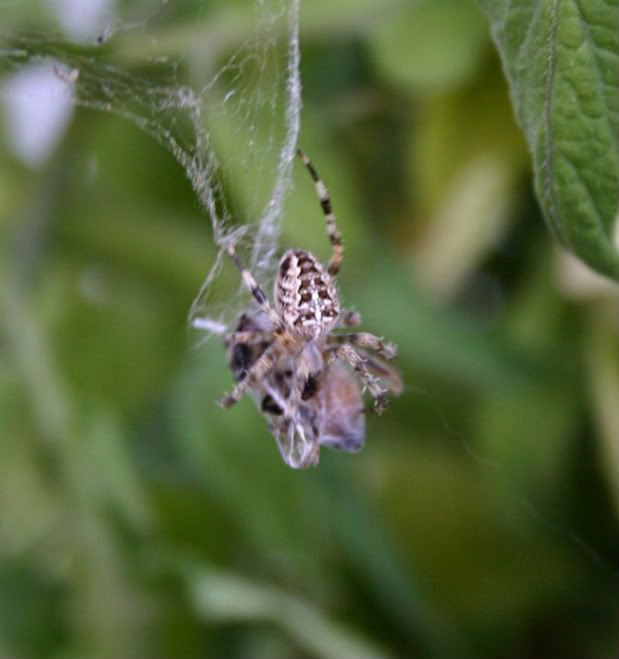 I think the dratted things are out of focus -- but autumnal markers these spiders are.