This morning.... I was so busy with Maisy the Mallard, I didn't have time to upload and post this video (it was Midnight for me!)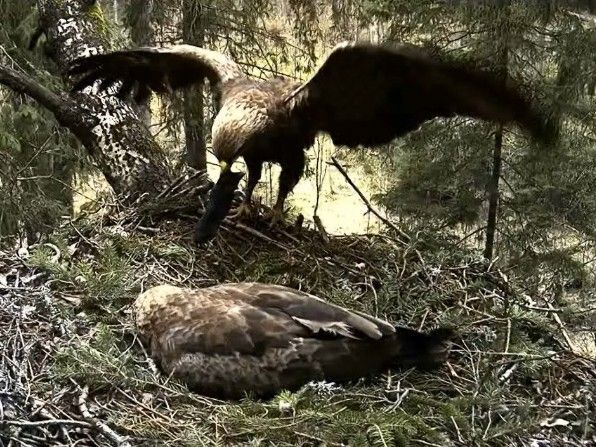 Video:
Good Morning, Here's Your Breakfast
Remo flies into the nest with breakfast for Tuuli. She flies off with it, perhaps to dine in solitary splendor, while he takes his turn incubating their two eggs.
Recorded at 7:37 AM local time
1st egg: 4/27
2nd egg: 5/1
Estonian name: Väike-konnakotkas
Aquila pomarina

_________________


Please help preserve wildlife and wildlife territories