May 6
Estonian formerly BS now LSE Nest
Early morning Tuuli in the nest calling
Lussi05 wrote:
May 6 , 08:00 - 08:30
Tuuli had her morning bath: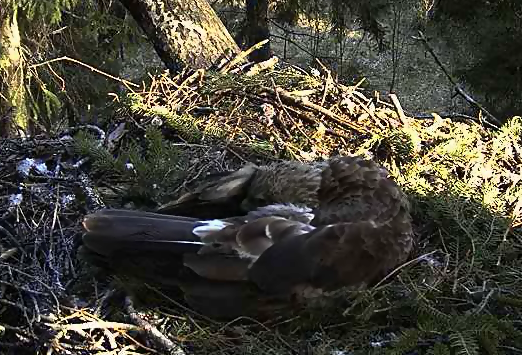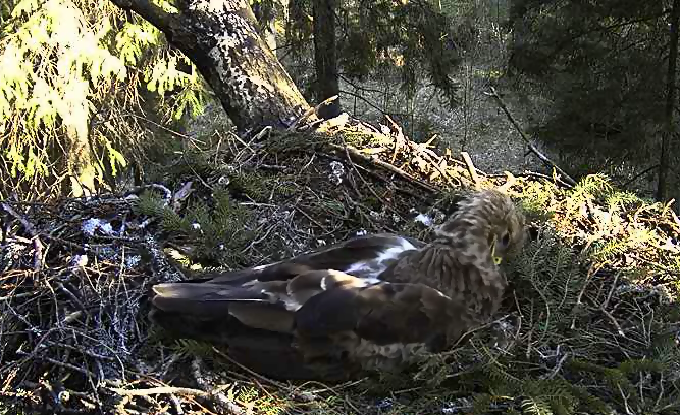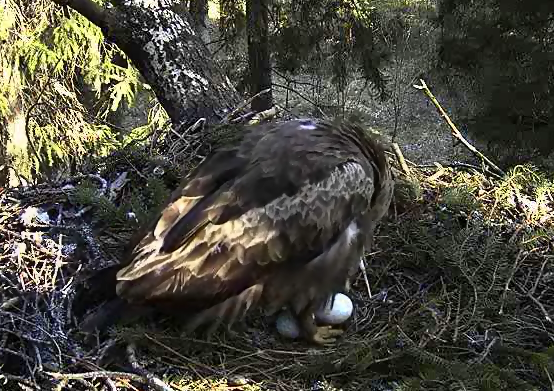 She is calling, I guess she hope Remo will come with her breakfast
Mutikluti wrote:
12.26
Remo brought a frog...
12:32 Another frog delivery
Mutikluti wrote:
12.38
The third frog...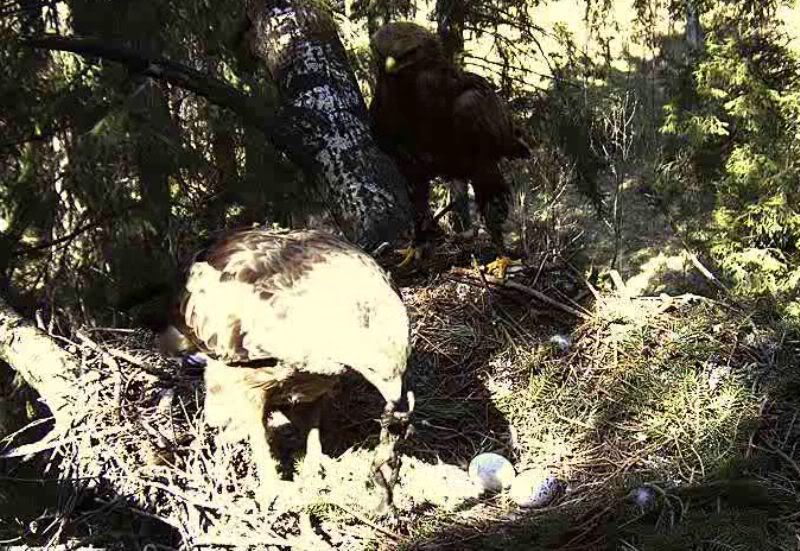 Tuuli took off with this frog...
Remo rolled the eggs and sat with them for a few minutes (@20 minutes), flying off just before Tuuli arrived with a beak full of grasses.
13:16 Another frog delivery.
14:10 Another frog
15:41 Another frog
17:38 eggs alone for about 6 minutes
19:40 footsteps below the nest
20:03 Remo stopped by but Tuuli appeared to sleep through his visit.
At the snap of a twig she woke up and then did some serious preening before falling back asleep.
(my bias shows in image selection. the images I chose show the delivery of large frogs -- other deliveries tended toward smaller items. The large frogs are easier to see.)