Body
Although counting the nestlings in the camera nest is not easy – either the adult is warming the young in the nest or all chicks are not visible, lying on top of each other – Looduskalender forum says that probably all 8 chicks have hatched.
In the camera nest the nestlings were hatched remarkably asynchronically. While generally chicks hatch in the course of one 24-hour period then in this nest there were at least 3, maybe even 4 days between the first and last hatching.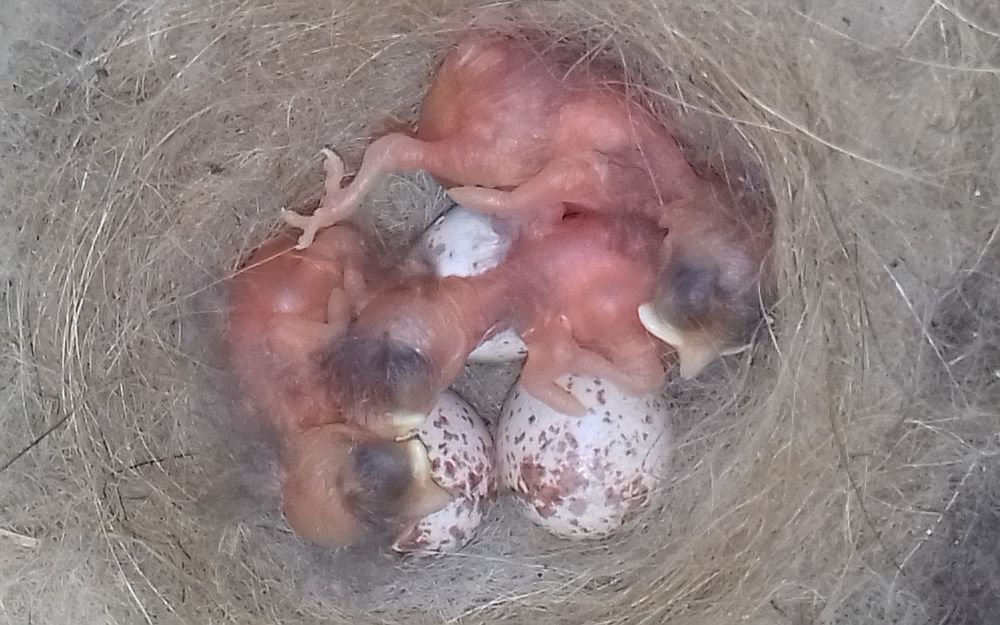 Three chicks out of the 6-egg clutch of a great tit have hatched. In this nest all the chicks were hatched in the course of one day. 28.06.2017, Vana-Kuuste. / Photo: Margus Ots
The occurrence of asynchronic hatching among passerines poses the question why this phenomenon exists at all and is there any use for it? The so called "tasty chick hypothesis" has been advanced. According to this the smallest chick will be sacrificed to parasites and pathogens so that the other chicks may grow better at the cost of the sacrificed chick. This however is not the whole truth since female birds may add resources to the last laid eggs that hasten the growth of the chicks hatched from them, and a slightly later hatching is not necessarily a reason to set alarm bells ringing.
Read more in the science news note Äbarike linnupoegade saatus – kõik polegi nii lootusetu, kui algul näib. [The fate of poorly nestlings - all is not as hopeless as it initially might seem].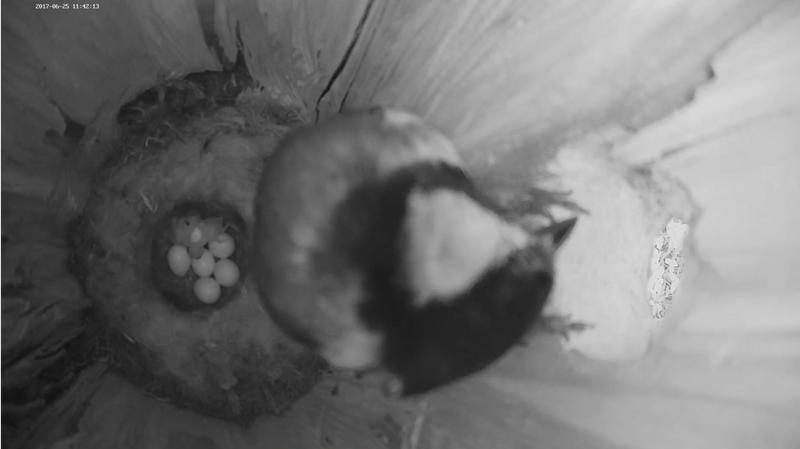 The live view from the great tit webcam nest is organised by the Estonian Ornithological Society in cooperation with Looduskalender, transmission is provided by EENet and Tele2, the forum is organised by Looduskalender.
News from the nest are forwarded by bird news page Linnuvaatleja
Marko Mägi ja Margus Ots
info/at/linnuvaatleja.ee
(Estonian original publ 01.07.2017)