Autorid
Webshot UteL, LK forum
Translation Liis
Estonian text  posted 10.05.2018
Image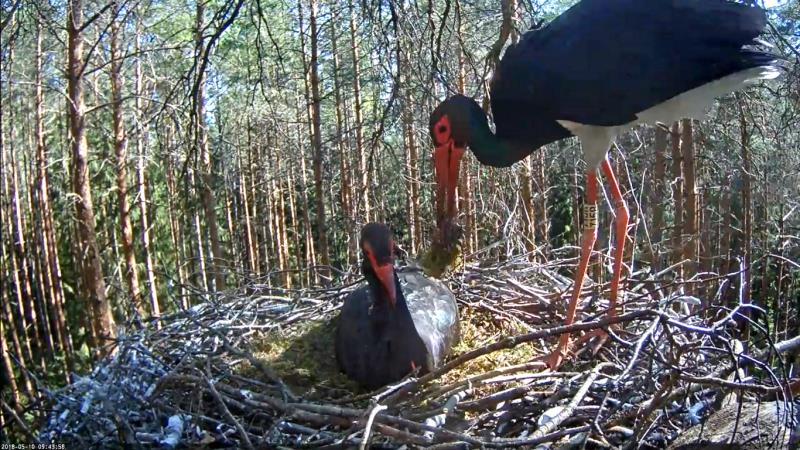 Body
Male Karl arrived with home decoration materials
Black stork         Must-toonekurg          Ciconia nigra
Female Kati has laid four eggs in the nest – on April 16, 18, 20 and 22. The adults have raised the nest border; they also add to the nest materials as seen in the image.
We follow the nesting of the large, beautiful and rare birds already for many years together with a large group of watchers. The forum members note all that takes place and it can be seen as a remarkable feat of peoples' science.
The adults incubate by turns. The incubation lasts at least five weeks so we will not start predicting the hatching of the chicks yet. Until then we will rather observe the behaviour and doings of the adults at the nest.