Autorid
Webshot Pähkinahiiri, LK forum
Translation Liis
Estonian text posted 15.05.2018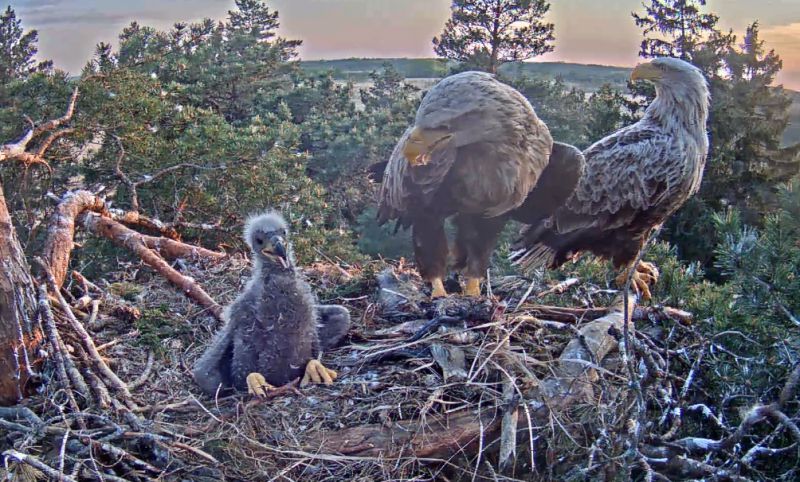 Family photo, for comparison see the image from a week ago below the text
Body
White-tailed eagle       Merikotkas           Haliaeëtus albicilla  
We see the development of the eaglet in growth, plumage and behaviour.
The hot weather, in daytime more than 25 degrees, wearies everybody including large birds. The adults sit as sunshades in front of the chick – the little organism is not protected against a heatstroke.
In the second half of the week rain is promised, possibly together with thunder. The eagle nest needs "watering" too.
In our forests there is already a great danger of fire!
Two weeks old eagle chick. Webshot  Pirjo, LK forum