Autorid
Screenshot IceAge, LK forum
Translation Liis
Estonian text posted 21.05.2018
Image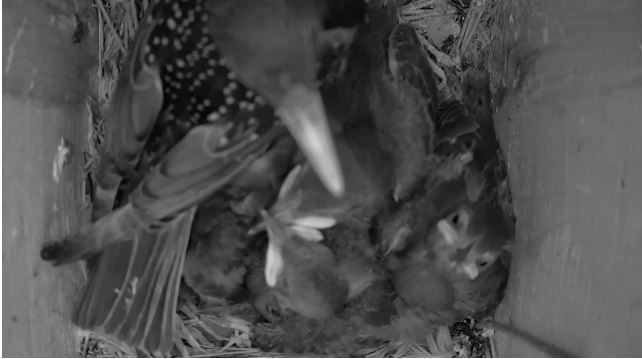 Body
Feeding of starling chicks
Starling      Kuldnokk        Sturnus vulgaris
The four starling chicks, hatched one day earlier than the others, were two weeks old today. The difference in growth of the older ones is still noticeable.
The weather has been in all ways pleasant for the development of the chicks – with the warm weather many insects, their larva and caterpillars move around..
Already today the more daring starling chicks were at the nest opening.
Usually the starling chicks remain in the nest box for three weeks. Rarely some day less. The nest box will not become empty at once but we will be able to see this.