Autorid
Screenshot Sova, Lk forum
Translation Liis
Estonian text published 03.06.2018
Image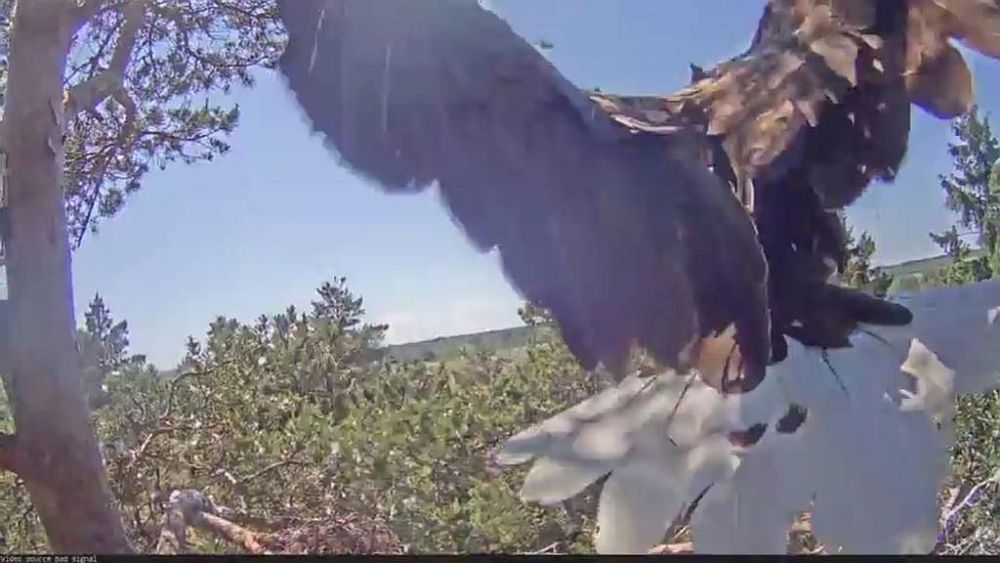 Body
So it happened yesterday as Suvi arrived at the nest.
Presently we see only the heads of the birds and the camera can be redirected on to the nest only by the Eagle Club investigators. The question is of course when? – When the eagle chick will be ringed.
We will let you know when something is happening.