Body
Red deer      Punahirv       Cervus elaphus
It has just turned dark, the stags only now gather on the feeding ground. Today there is belligerence in the air, all try to assert their importance in one way or another.
Normally the older creatures with solid antler growth do not have particularly much to do with the younger ones – they do what they want and no one protests in general.
On ordinary nights we hear "antler rattle" from somewhere far off – the young stags at play. Or has the number of animals on the feeding ground actually become too large?
A reminder – in the forest the stags are active in darkness, we can only see all that happens by way of the camera.
Image from webcam captured by  Venegor, LK forum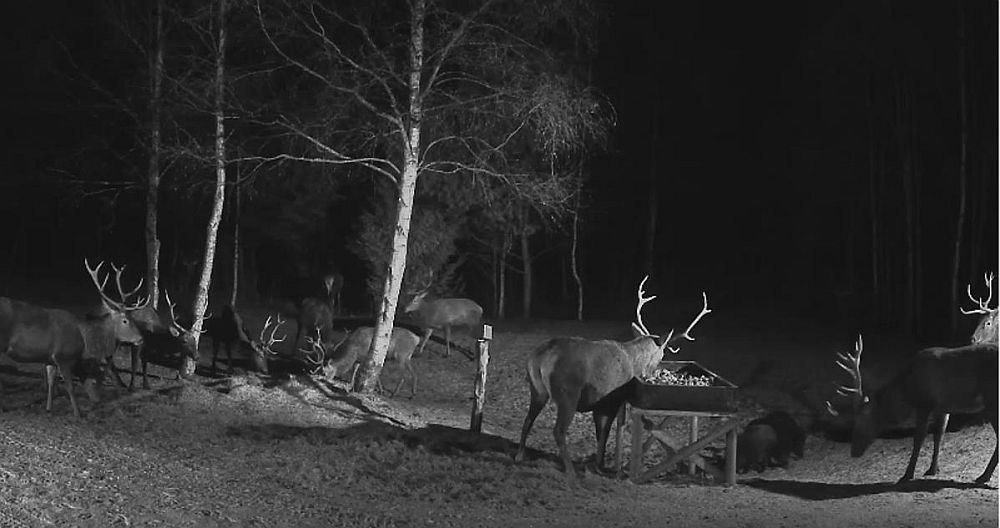 … the boars that showed up after a long absence thought it better to take off