Summer school in 10 days. Attention, be prepared
Photo: Tiit Hunt
Translation: Liis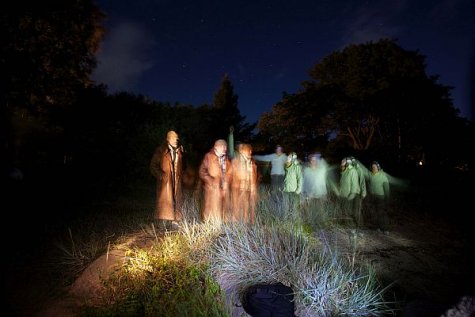 Once the art of picturing the dark was taught. This year we will learn how to capture life.
On Tuesday 10 days remained to the teadus.ee Summer School start. 99 persons are firmly committed as participants, speakers and organisers. Feels like a shop price tag.
The programme has had a nice addition – besides Tiit Hunt nature photographer Heiko Kruusi will be there. He will lead the Saturday and Sunday morning photography rambles "Early morning life".
Heiko Kruusi comments the project:: "Various forms of life are everywhere around us, but do we always notice them? We will try to look for early morning life in Käsmu and nearby. Perhaps together we will succeed in capturing a small fragment of it for ourselves or for the pleasure of others. Bring along an open mind and equipment for documenting life (camera, mobile, similar)."
If anyone has registered and wants to participate but has not paid yet, it is still possible, as an exception, until Friday. If you have not registered but would like to take part please contact
toimetus@teadus.ee
Eleri Inno 51 549 66 or Tiit Kändler 56 483 481.
A reminder too that those who wish can go by Looduse Omnibus from Tallinn, and back again.
teadus.ee Summer School programme 2011
Live about life
Friday, 26. August
17:00 Bus leaves for Käsmu from the National Library entrance in Tallinn.
18:00 Arrival, registration. Tents set up.
Venue: Rahvamaja. Leader Tiit Kändler
19:15 Introduction to life.
19:30 Jüri Allik: "To whom does identity belong?"
20:30 Evening meal
Venue: Rahvamaja.
21:30 Toomas Kukk: "Live and dead plants."
Late night Urmas Sisask: "Living life."
Saturday , 27. August
Early morning
Nature photographer Heiko Kruusi: How to catch life.
08:30 Breakfast
Venue: Rahvamaja. Leader: Priit Ennet
09:30 Endel Lippmaa: exclusive.
10:30 Anu Realo: "What is a good life?"
11:30 Toomas Paul: "More alive life"
Venue : Rahvamaja and/or outside it
12:30 Jaak Kikas: "Artificial life (mostly) and art of life (a little) ".
Aigar Vaigu: Living lightning, flashes and thunder.
14:00 Lunch
Nature photographer and biologist Tiit Hunt's photo ramble.
Venue: Rahvamaja. Leader: Jaak Kikas
15:30 Inna Põltsam Jürjo: "How was medieval everyday life".
16:30 Marten Kaevats, Alvin Järving "Present and future Tallinn: life today and in future."
17:45 Georg Liidja: "The radiation sickness spook."
18:45 Agu Laisk: "Meaning of life."
20:00 Evening meal.
21:00 Terje Ojaver, Jüri Ojaver: "Is life shortened or lengthened by sculpture?" Accompanying exhibition.
Surprise: Rahva Park. For the quickest candidates - an hour to speak about life.
Night of Ancient Fires at the Baltic: Aarne Vaik, Urmas Sisask and all others.
Pühapäev, 28. august
Early morning: Heiko Kruusi – portraying invisible life.
08:30 Breakfast
Venue: Rahvamaja or outdoors. Leader: Tiit Kändler
09:30 Erik Puura: "What is the price of life?"
10:30 (Grand) panel debate.
Participants: all speakers. Theme: Summer School themes.
Quiz, prizes.
Tents quickly taken down and packed.
14:00 Bus leaves for Tallinn.
Also: children's workshop.
See also:
www.teadus.ee