Start of the migration period
Photos: Arne Ader
Translation: Liis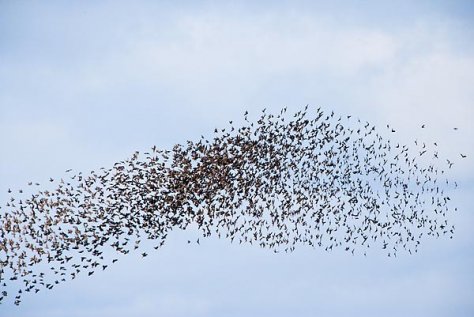 Migration flock of starlings. Kasari water meadow, Matsalu
One part of the passerines : nightingales, river and reed warblers and the majority of other warblers ... have already left.
It is certainly worthwhile to keep an eye on the table of leaving dates for migrating birds from the Tõrva bird people; it is frequently updated and years can easily be compared:
Of the passerine migrants we will certainly meet chaffinches and greenfinches in culturural landscapes. Great numbers of skylarks and wagtails, yellowhammers and fieldfares; starlings and barn swallows with changed exteriors ...
Joint flocks of tits move around in tree stands, in conifer forests there are goldcrests. In hazelnut coppices spotted nutcrackers call. Occasionally you may manage to hear the call or a snatch of song of a robin, a willow warbler or a chiff-chaff.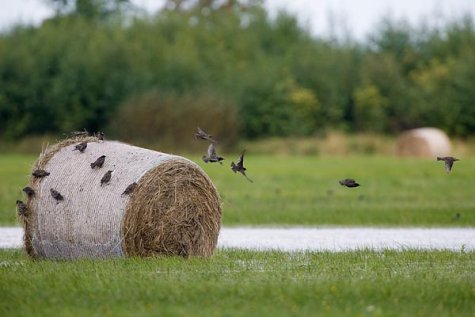 Starlings. Kasari water meadow, Matsalu