05:45:02 - 07 H21 calls for contact with H44.
07:52:40 She gets up and flies straight into the area. H21 notifies H44 by calling.
07:53:27 He's there. H44 takes over and reports.
He looks a bit rushed, breathes quickly ... wings sticking out.
But he has a full harvest.

08:21:45 - 51 H21 calls in the area. She pulls out the first note again and yells at it.
I remember the first time I heard that from her. It was also during an annoying situation with crows and about to lay eggs.
08:22:02 - 06 H21 and crows in unison.
Also '20 - 22
More calls
08:22:30 - 35, 39 - 44 (here H21 moves away from its position)
08:23:39 H21 flies up into the nest ... first a nice green branch.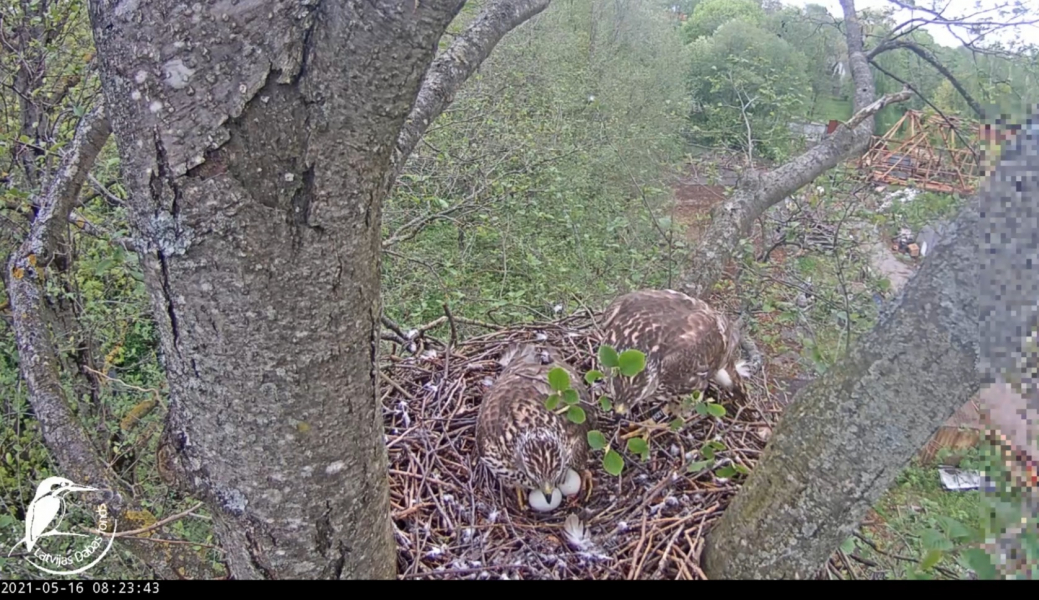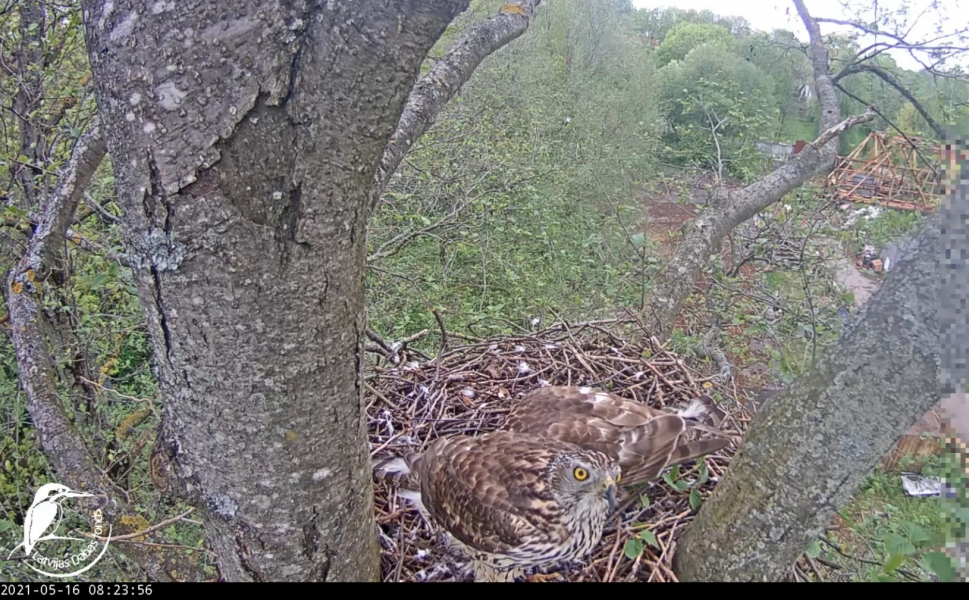 Both H's chirp gently to each other.

08:25:07 H21 begins to call out H44 again, softly plaintively.
Sometimes I have the feeling that then she sends him out of the nest.
And this time too, H44 reacts in the same way - he turns and leaves the nest at 08:25:11. Calls
08:25:52 - 56 He can be heard again from a distance.