20:03:59 H21 cranks the neck.
She remains very attentive even further on.
20:07:48 H21 leaves the nest quickly.
She flies off-road and it sounds a bit as if she also practices the begging calls outside of the nest.
Well, 2 or 3 days ago I heard the same thing. Only more clearly than today. I missed reporting.
29:08:53 H44 flutters into the nest ... at the same time H21 calls in the area.
He looks worn out.
I am really scared.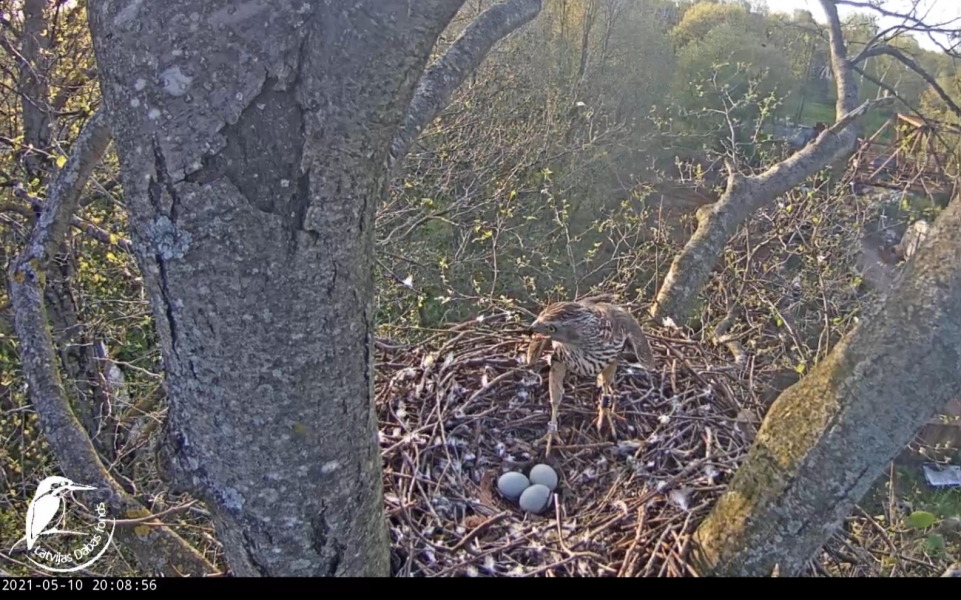 Yes, he's more tender compared to H21 and it doesn't mean that he's not tough and strong. (He is an extremely subtle, persevering and combative Terzel!) But I have to get used to the warmth look.

I think the animals also have to adapt to the sudden warm temperatures.