A pair of Griffon Vultures have an egg!

I saw it on Feb. 3 about 11:40 local time.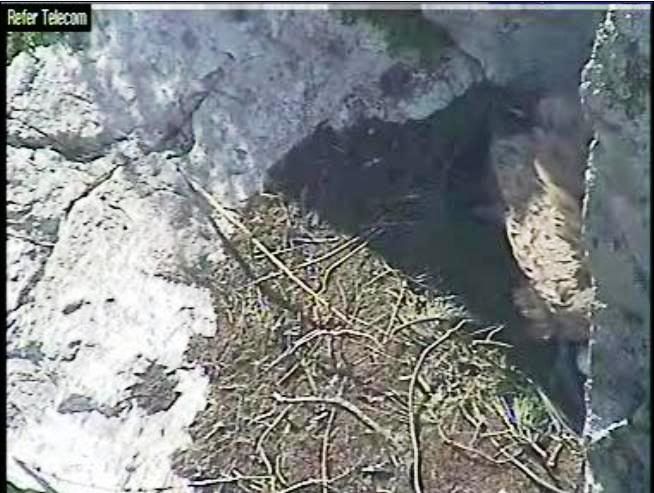 What's more, around 14:10, a
Black Stork
appeared on the opposite end of the ledge!

He stayed there for about 5 minutes, and then flew away. Unfortunately, the camera picture was of very bad quality at that time, but there is no doubt that it was the Black Stork.
I wonder what will happen next, ... the nest is occupied by the Vultures.