9.56 the buzzard came with a twig with catkins which were roundish. it brough flowers home.

but i'm afraid they can't be seen in this picture.
but they can be seen in the video!

- and i missed the bittern. thank you Fleur for the video.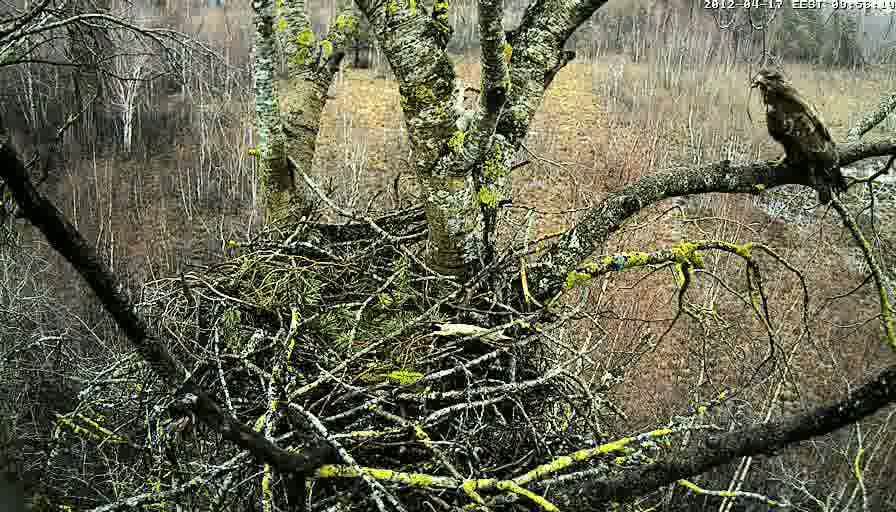 now it's sitting on the backbranch and calling irregularly. ... and gone.