Thank you squirrel friends!
I have so a good opportunity to take videos through the window, but some times I may take them too much! But little by little I'll catch the two weeks I was busy and could not even check what 'I have seen', I mean the camera has seen.

One more video for to night, from the 29th June, of Charley, the young and nice squirrel boy.
First some pics:
- Let me see..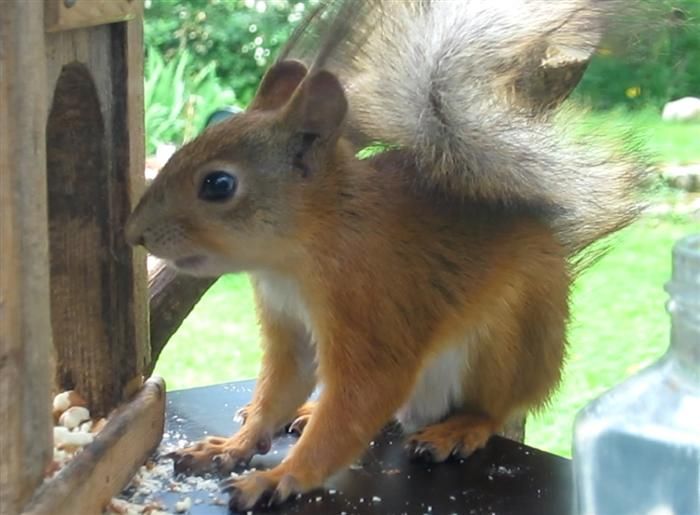 ..oh, I see!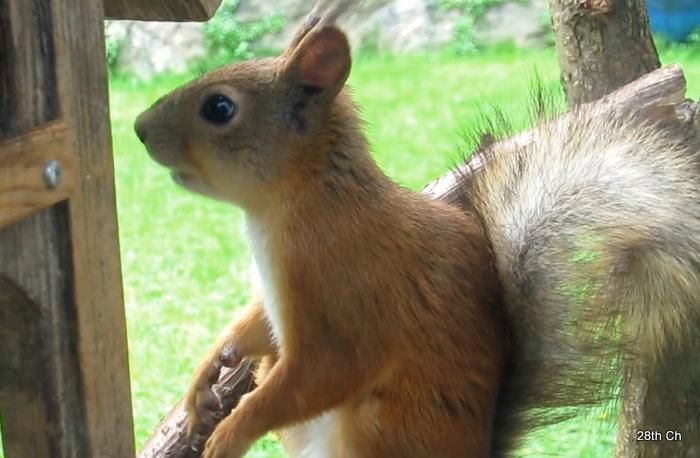 -Are these all for me, really..
- I shall not give my nuts to anyone else, just try, did you hear me?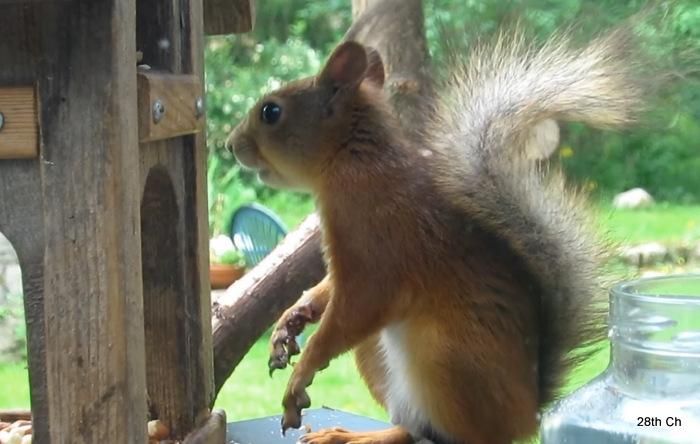 - This is something for me..!