Thank, you, Jo! This is a great honour!
I'm going to search the the photos of the 'personalities' I think I can recognize by outlook, and introduce them one after the other. Just to guess how many photos I have..
One of my favorites is the Squirrel with short ear fur. Maybe they are two of them, not only one. I don't know if they are 'adult' or pups.. I have no idea, but they just look so touching.. Of course the squirrels with 'normal' long ear tassels are ok too!
(the colours of their fur has changed in time when the winter is closing, and on the earlier photos my camera settings were not adjusted properly.. It was a surprice for me that they would visit so regularly almost every day...)
1) This is a male Squirrel, one of my favorites. I have a suggestion for a name for him in my mind. But it could be great that someone else would give some other name.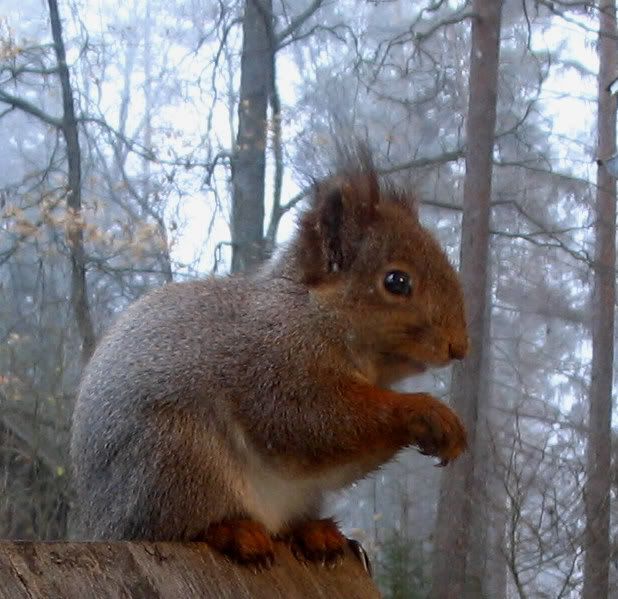 The same nr 1. earlier in the autumn.
2) Sex unknown, maybe a female. They have appeared many times on the same day, the number 1 and number 2.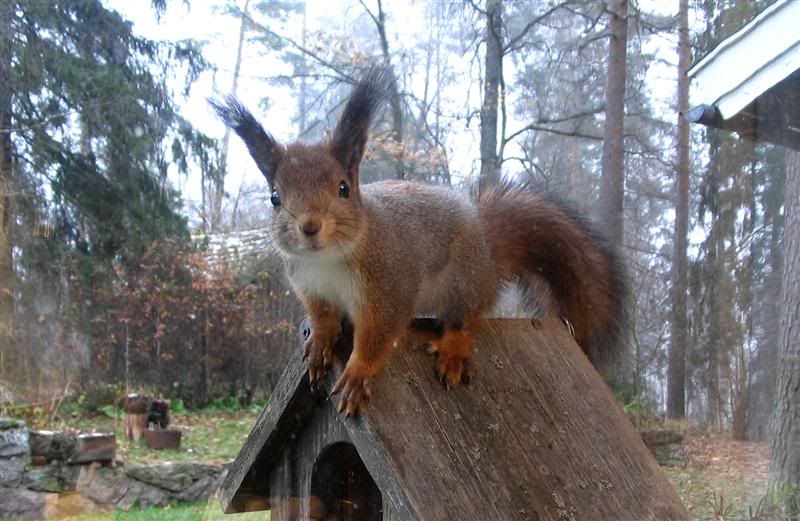 The same squirrel (?) earlier in the fall.