Thank you very much, Felis!
It's the same squirrel, a female, on the picture:
- What?! Do my furry ears hear right, a "classic" smoothie with some peanutbutter cookies!! Sounds interesting!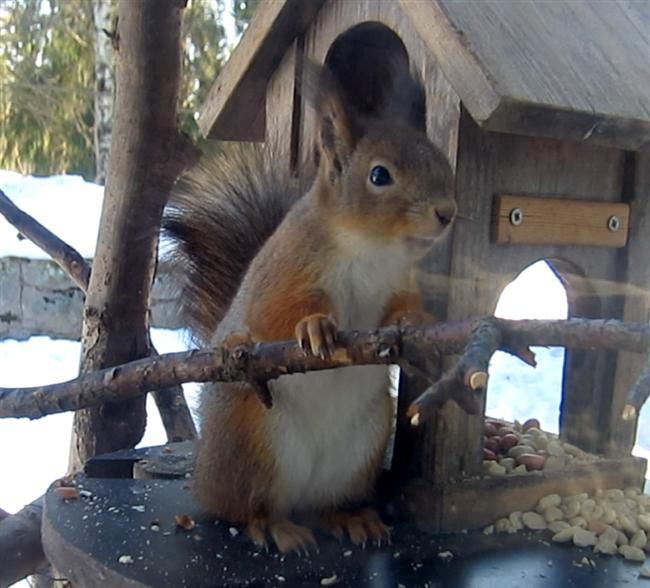 One short fragment, put in slow x 0,5:
Normal videos of this lunch session will be uploaded..
The first video of today.
The fist 11 seconds are the same as on the slow video, 22 seconds.