Paula today in the morning!
She looked much better than last time. The tiny scratch above the right eye is recovering, and does not bother her at all. The injured paw is what is is, but it didn't bother her either. She has been seen every day, she has been eaten well, and she also took water. Today she fell the water pot on the platform..

The pot is tied on the branch, it can't fall down on the ground and break.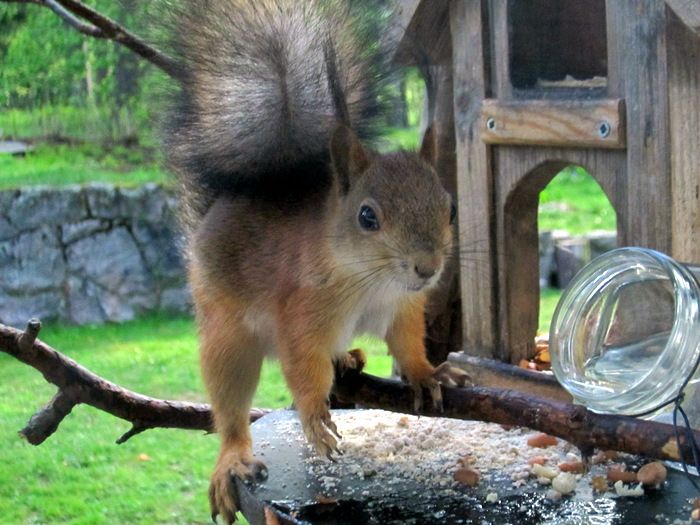 some videos will be uploaded