18th September, in the afternoon:
Mops Jr, always wondering what is happening there behind the glass: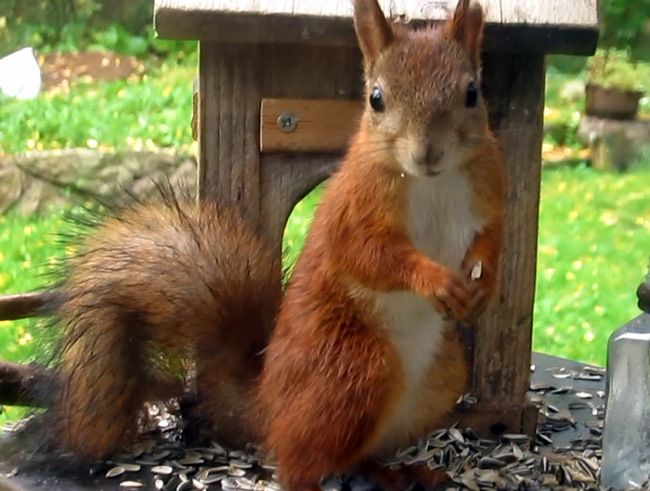 - I just can't understand what is that huge being there..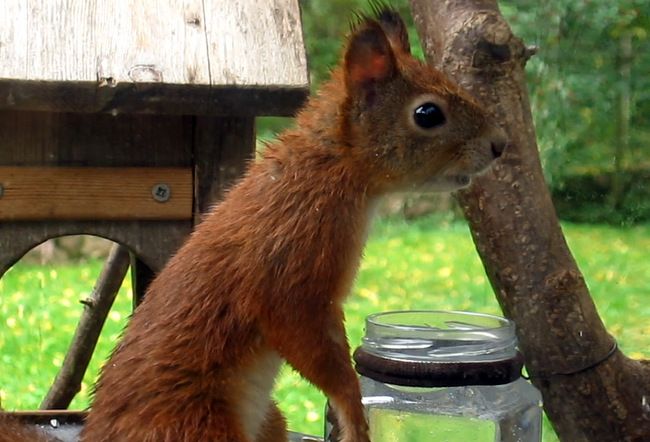 - Hm, it seems to eat something else as me. Good!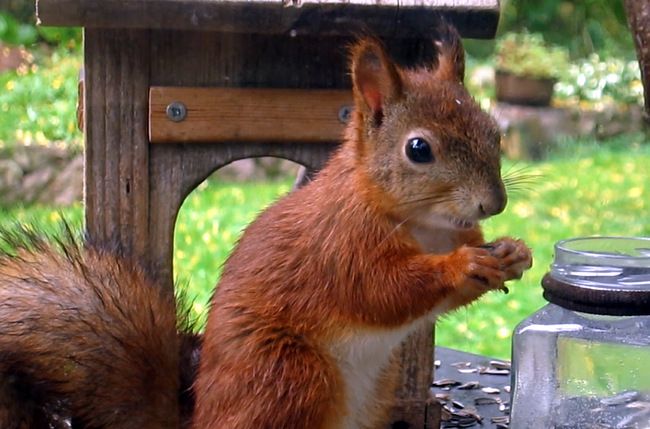 - But a little squirrel never knows!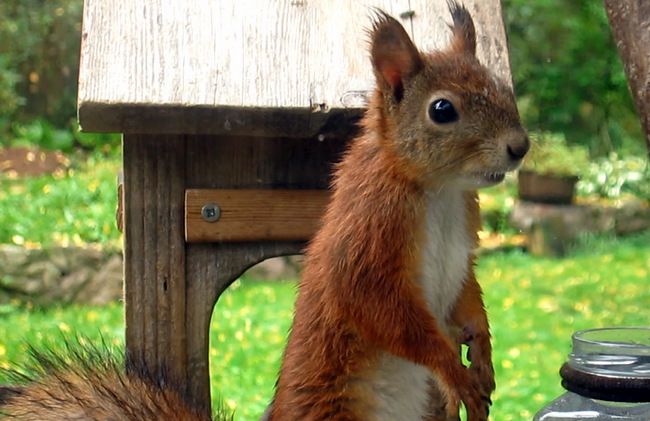 -It is looking at me!! Huh..