Thanks, spatz! We too have the same woodpeckers here

Your squirrel looks very sweet.
---
Screencaputures from my previous videos from yesterday:
There is some mess somewhere, is it in my PC or is it something in Photobucket??
Photobucket is extremely slow, to upload three pictures takes more than 20 minutes. I don't know what to do?? Sometimes it takes so a long time that I can't wait.. I have to do homeworks too.
This one I do not recognize, he has rather thick black tassels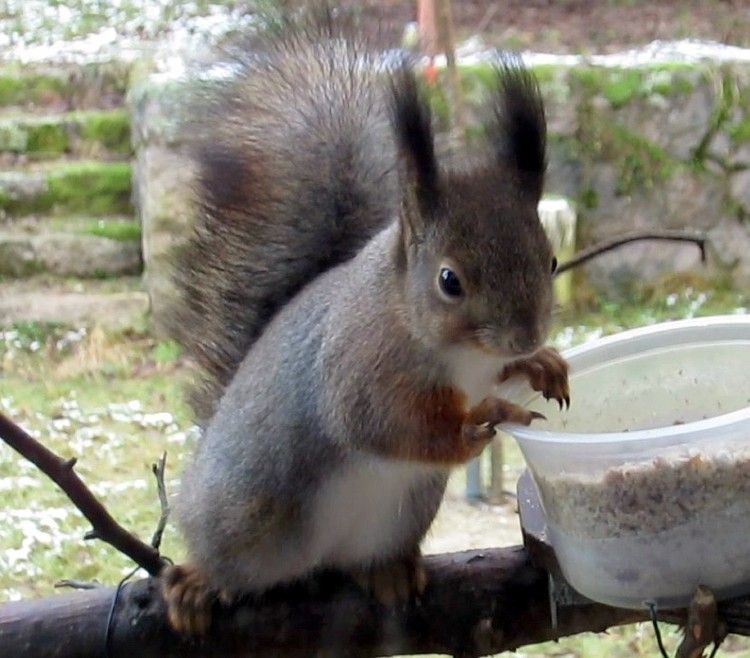 I think I could use picasion gif maker instead of PB ( but I am worried how the pictures are there somewhere in picasion-page??):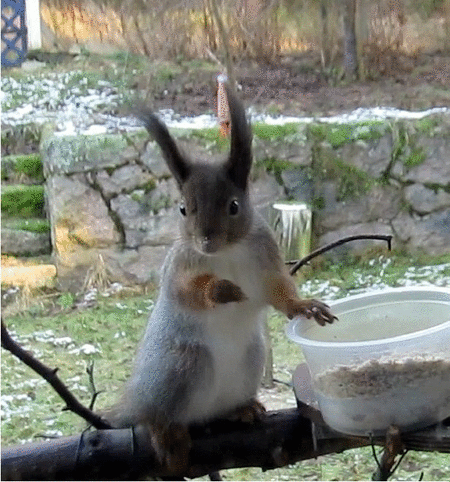 http://picasion.com/
This darkish face male is probably Castano.