now i've sorted yesterday' picture. here you are:
the pigs came at 18.43. the lights were turned on already so that they were a little later than some evenings.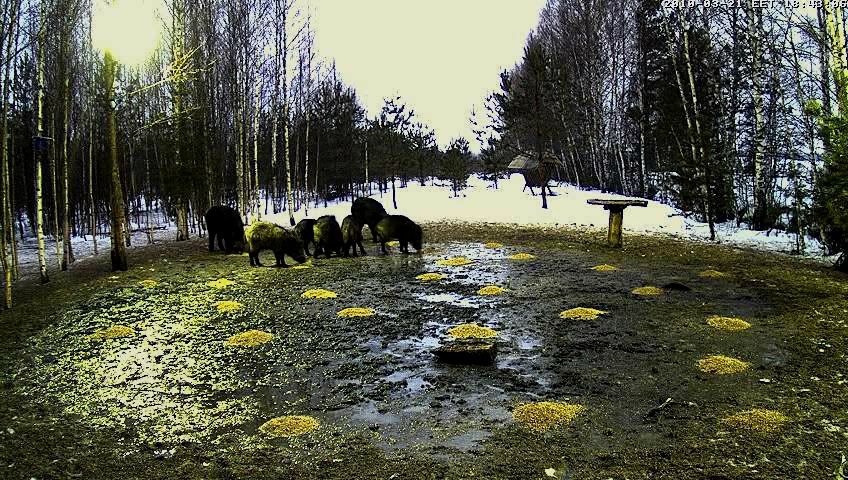 the ground is wet.
the temperature was +3 at that time and it remained on the positive side up-til about 5 today morning.