i took some screencaptures from Fireblade's video to show this. the one on the right is a sub-adult.
... who has a mostly white tail already.
the other young eagle had the horseshoe pattern on the chest.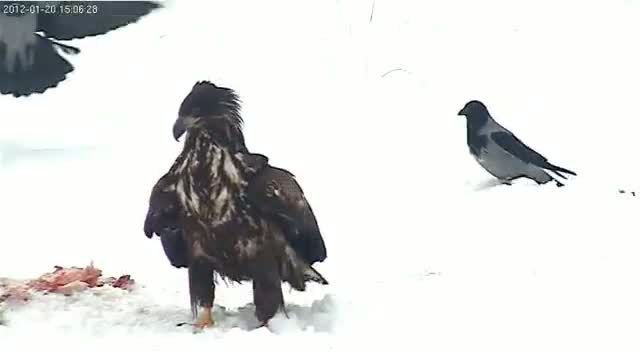 a later picture at 15.16 shows that there were altogether 4 eagles present: three on the ground and one in air. i think it's the adult who is flying and two juveniles and a sub-adult on the ground. the latter has still some dark on the beak but otherwise it's rather blond.
fireblade1 wrote: