December 17th
The stick is very good for hiking. Sometimes it is driven back and forth by the current.
Sometimes it looks like a gust of wind is sweeping across sand on the ground.

Interesting to see it in the water as if it were outside.
And yes, there are indeed fish.

At least one. I have the feeling that it's always the same.
Pike?
09:22
12:20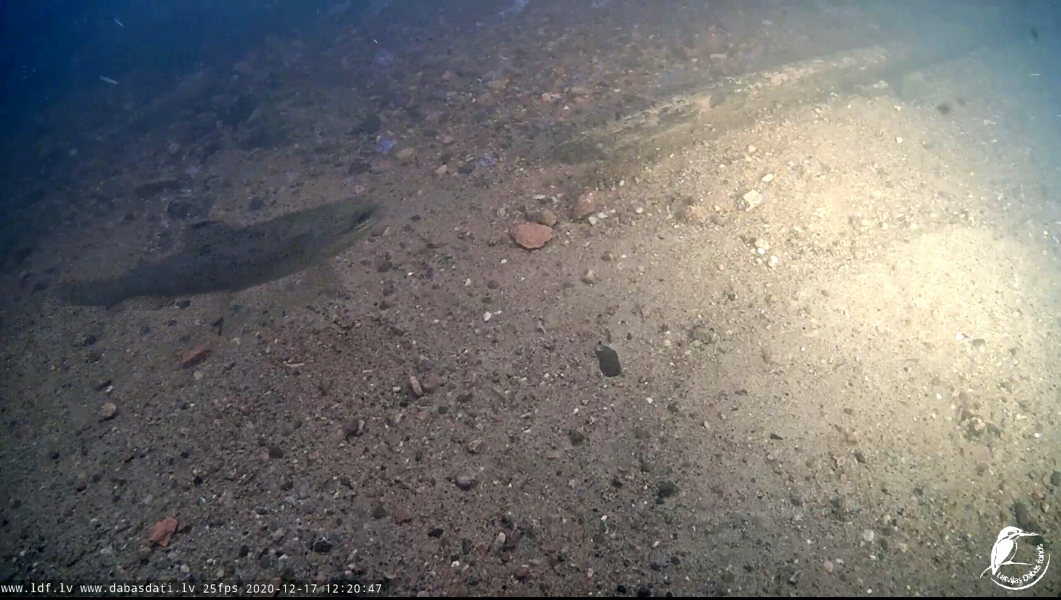 13:04