here's a video of his visit. in the end he just disappears. my camera got jammed.
and indeed there is a lot of new material in the back of the nest. this is the nest at 8:34 this morning.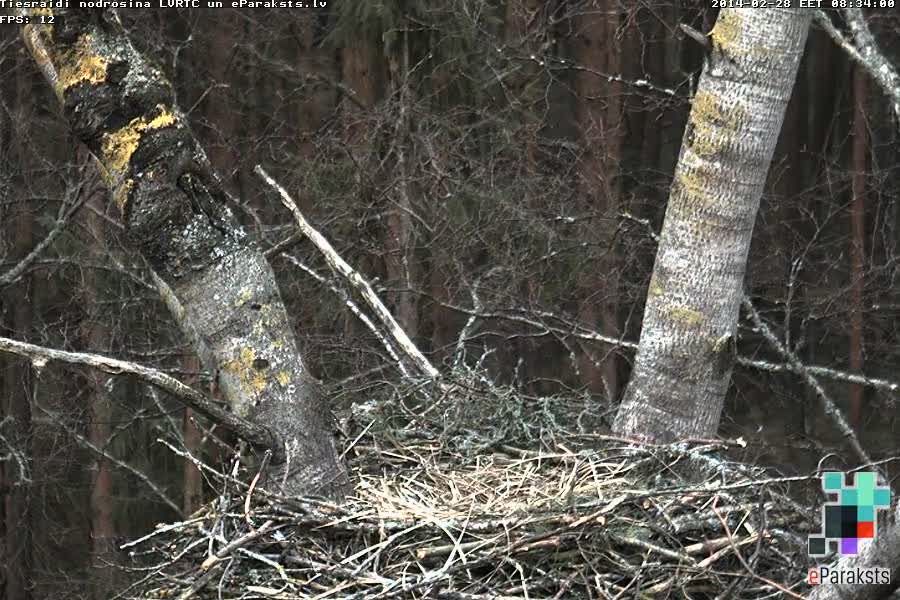 after the visit at 12:03. that looks rather comfortable already.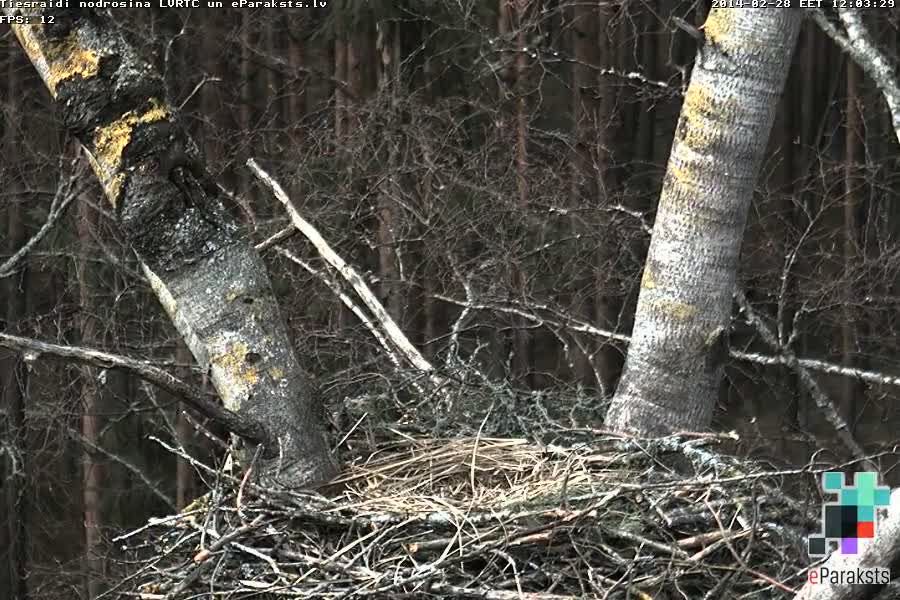 EDIT
:
the couple made one more trip to the nest in the dusk at 17:24 -17:37.
after they had left one they could be heard mating in the forest at 18:02.
they could also be heard mating in the morning at 7:08.
videos of this visit and the mating voices can be found in the playlist below. in the picture album (also below) there are also pictures of his visit.
picture album:
http://s561.photobucket.com/user/anmael ... 2014-02-28
playlist:
http://www.youtube.com/playlist?list=PL ... DAbyPYw8UF