the sleet rain goes on... something solid white is gradually building up in the bottom of the nest.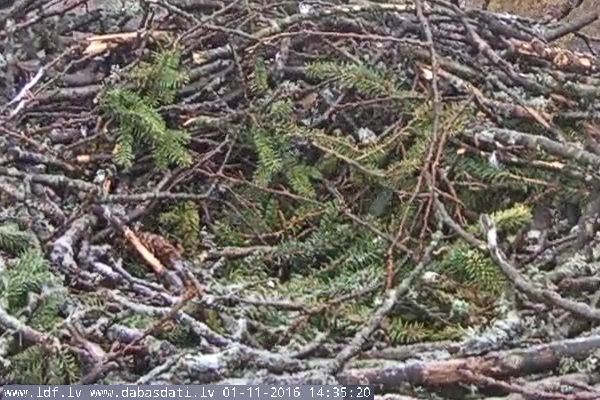 i have now some videos from this morning.
7:16 the eagles came home. i think that Vents landed first and then Shilute. Vents went up to the left branch rather soon.
7:32 both left, first Vents, then Shilute.