June 12th
06:33 Mom has delivered a long live garfish, Bose started to eat but Knips was in better position, so he/she ate a lot of fish (most of this big fish!). Bose punished him/her with bad pecking after few minutes.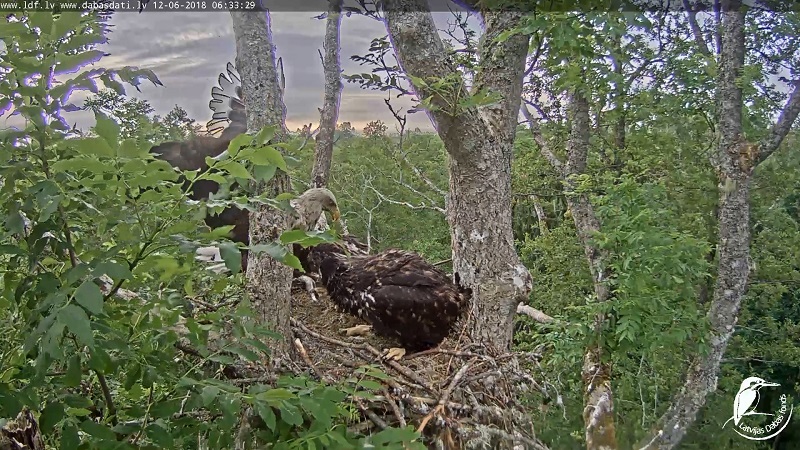 06:36 And exactly when Knips was punishing and his neck was biting by Bose s beak, Osis came with another garfish. Great! Dad has left the nest.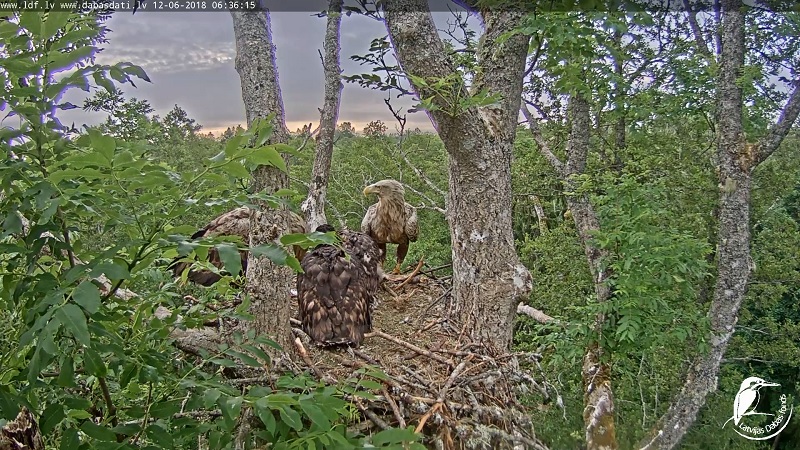 Mom left at 06:45 without starting to feed 2nd fish and in that moment heavy rain started.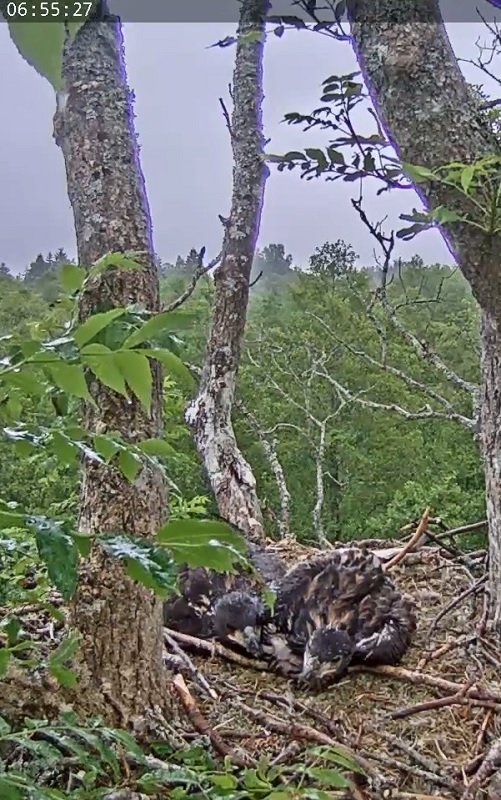 Babies were surprised. Not many rainy days in this nest...