Feb 8
a very loud
BANG!!
echoed round the forest at 14:16.


after the bang there was nothing special again. a wood pecker worked somewhere near-by for ages, several hours i think. in times it was quiet for a short time but then the tapping began again. i suppose this woodpecker has its pecking factory close to the nest.
there was new snow in the nest in the morning and in the afternoon it began to snow again rather hard for some time, but not all afternoon.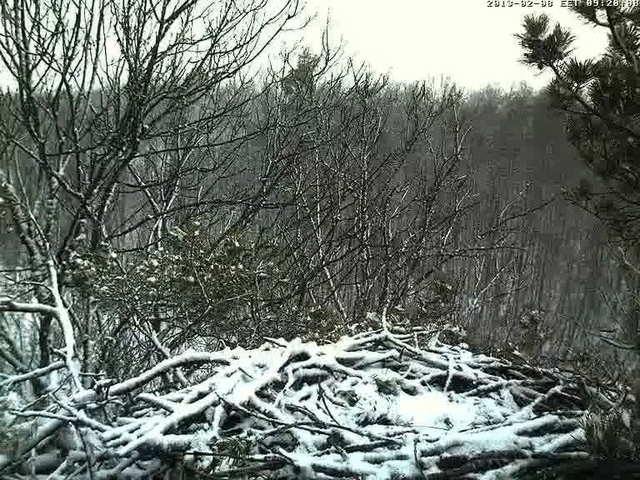 the camera went to sleep at 17:42.