12:34 when I go online, Lotte is feeding her little one.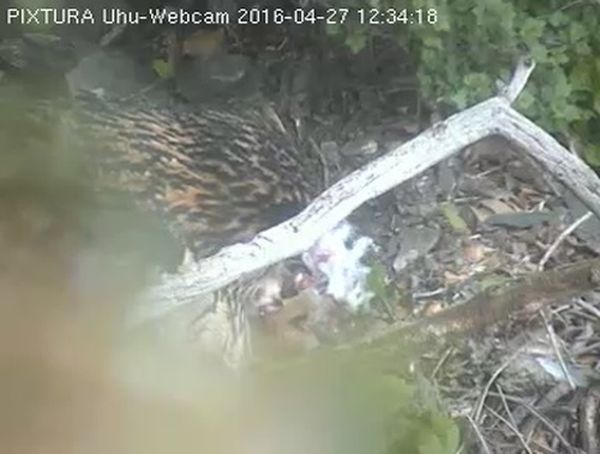 12:35 Now she is eating herself.
12:38 Mom covers little owlet, but a moment later feeding goes on.
I can't say, which kind of prey it is.

12:54 Now and then little one takes a morsel.
12:57 Feeding is finished. Lotte puts the remains of prey aside.