(March 5 continued:)
BigLeft continued the encirclement of the nest and RoundWing continued his efforts to chase him away. sometimes BigLeft flew over the nest and often it landed on the top of the tree. on one such occasion he tried to drop bombs on RoundWing and CapitalH. this bomb was the usual white matter used for shots.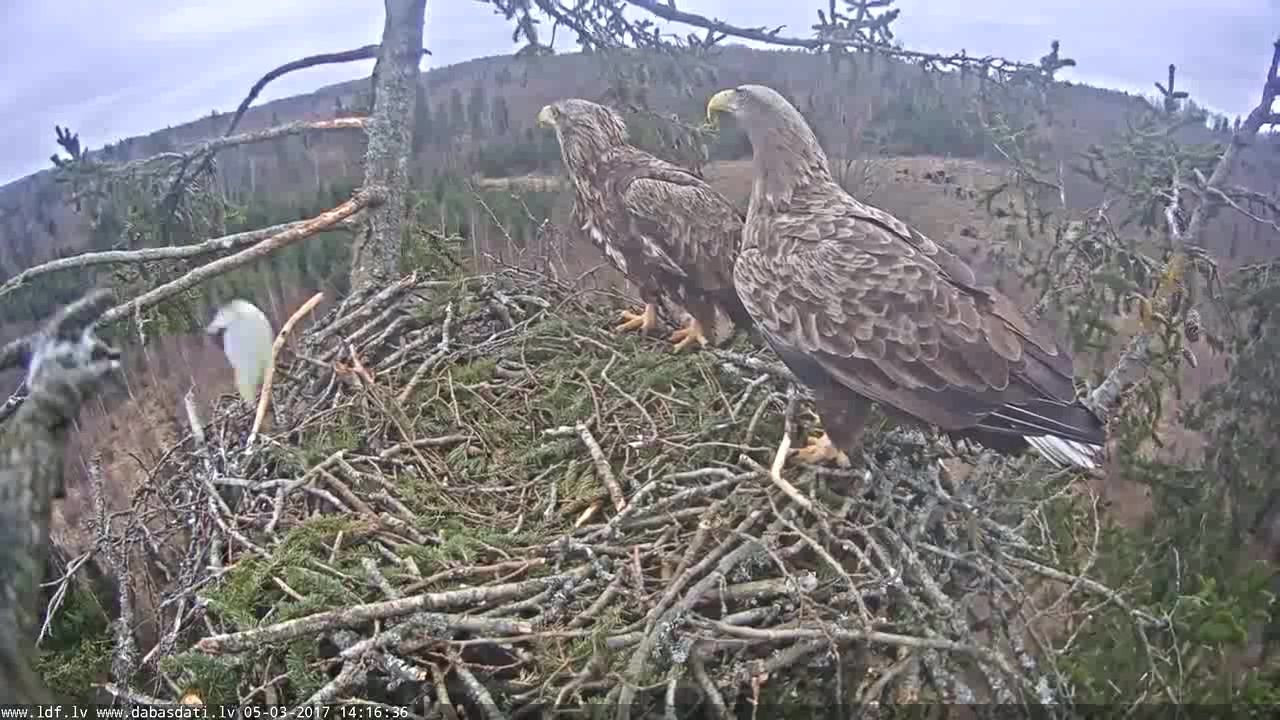 this bomb was something else, a cone or perhaps a spruce twig.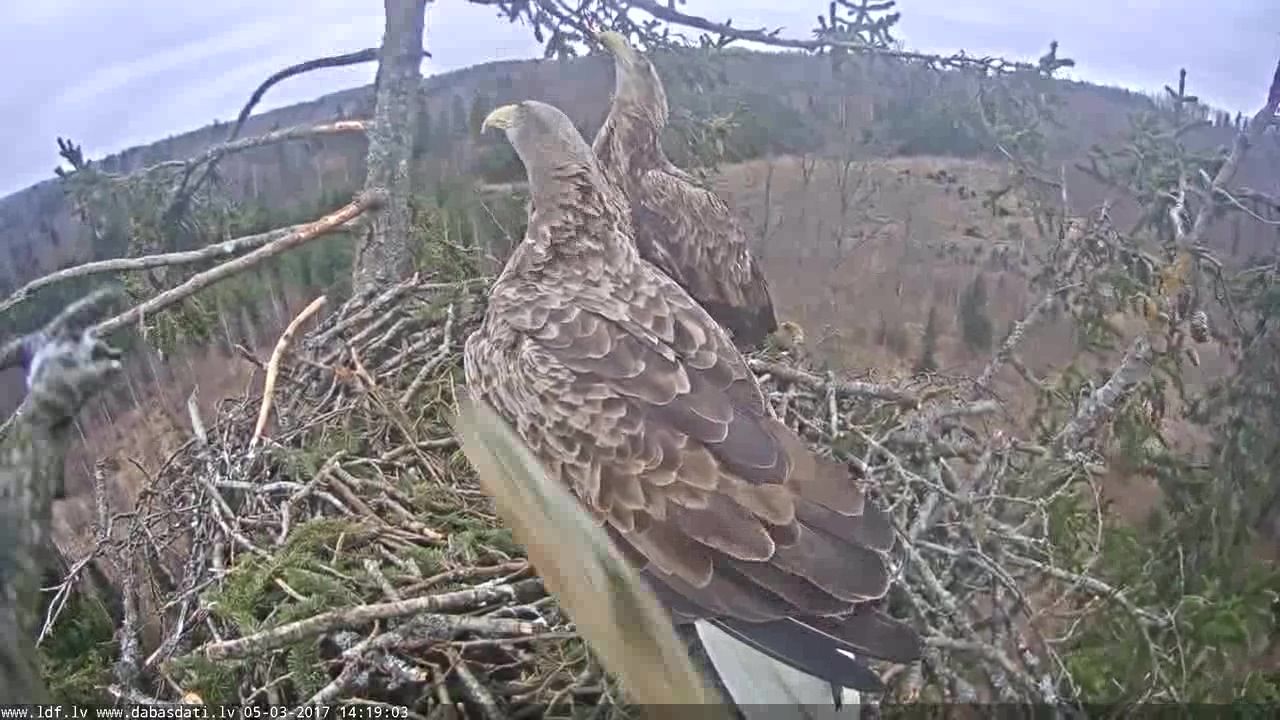 14:20:53 after some more twists and turns the third eagle (BigLeft) flew away from the top but he did not leave the area before 14:51 when he followed RoundWing to the direction of the pond.
14:57:39 CapitalH out.
(to be continued...)