KARL
Karl arrived this autumn migration on his first wintering place in Sudan on 13.10.
previous data
Last data: 08.11.2018, Distance: 7002 km (
https://www.looduskalender.ee/forum/vie ... 81#p621881
)
new data
Last data:
15.11.2018
, Distance: 7204 km (plus 202km - 7 day, cca 29km/day)
Karl spend these days much time more south (we can see the correction after uploading full data)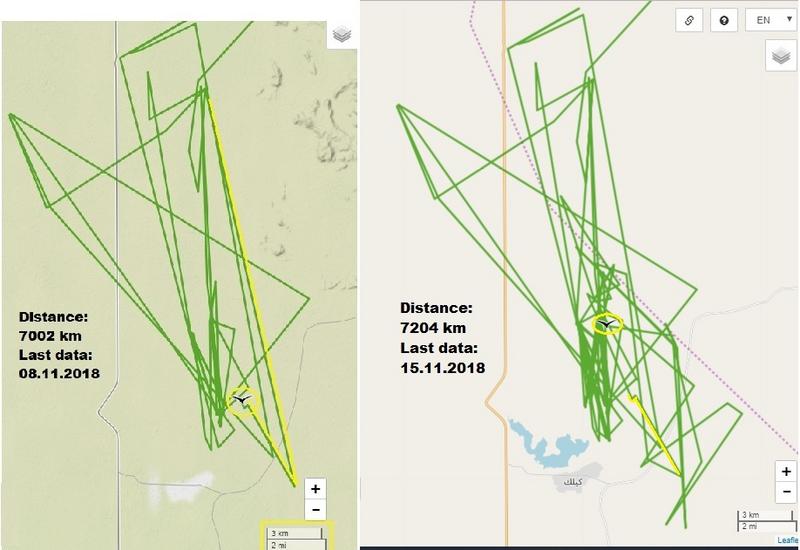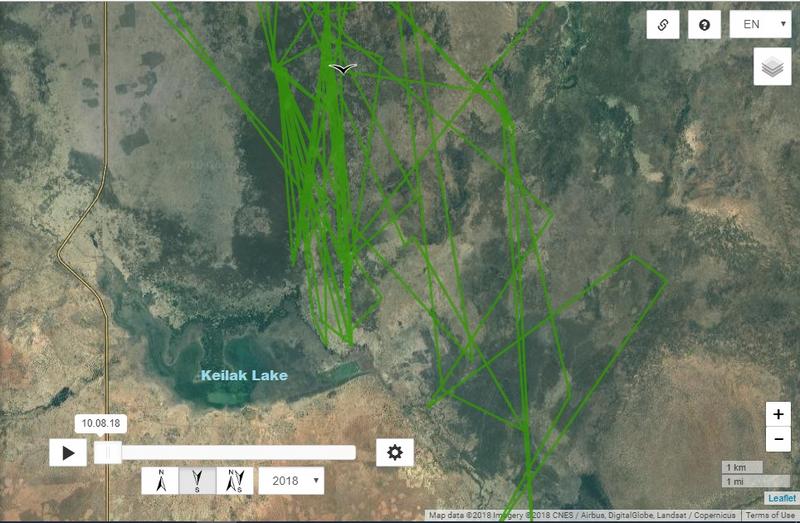 about Keilak Lake and the wider area here (Nov. 8, 2017)
https://www.looduskalender.ee/forum/vie ... 31#p554931
The area of L. Keilak in the dry season is about 5 km2 with a depth of about 2 m. In the wet season the area increases to over 30 km2 and the maximum depth is about 4 m. The rainfall in the region of Lake Keilak is about 640 mm per year ... The vegetation of the region around both lakes is dominated by Acacia seyal together with Balanites aegyptiaca and
various tall grasses. The rarer trees include Terminalia and Combretum. ... (source: Green, J., el Moghraby, A.I. & Ali, O.M.M. Hydrobiologia (
1984
) 110: 33.
https://doi.org/10.1007/BF00025773
)
very probably one of his feeding areas these days (Karl visited more wet areas and streams)