if you click on birdmap on the "Black Stork" you can read:
The Black Stork is shy and beautiful bird, living as far from human settlements as possible. Black Storks forage along small streams in forest, on fish-ponds and on flood plains as well. For nesting they use huge trees with healthy branches, mainly in wide forested areas. In Estonia we can find breeding about 80 pairs of Black Stork. Several specimen are tagged with transmitters and let us know about their behaviour and migration.
In Eastern Europe their numbers have greatly declined over the past thirty years, most likely due to land improvement (melioration) and the diminishing supply of suitable old forests for nesting.
and you can see this nice BS photo by Josep Tuvi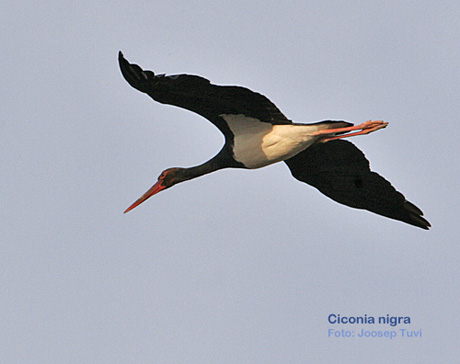 http://birdmap.5dvision.ee/admin/pildid ... piltJT.jpg