PL
-
5749 Dobrzany
-
hatched in 2020
MAURITANIA
- Inchiri Region. The stork continued on its way south. It flew along the Atlantic coast. But on November 23 in the evening it decided to change direction and returned a little back north,
Its last night location is north of Nouakchott (Nouakchott is the capital and largest city of Mauritania. It is one of the largest cities in the Sahel. The city also serves as the administrative and economic center of Mauritania - wiki)
The stork seemed to be heading to Djoudj National Bird Sanctuary (about 300 km away), where there are two more Polish black storks (CNIG28 Turek, hatched in 2020, and CNIG14, hatched in 2019, which is already spending its second winter here).
Previous info:
viewtopic.php?p=769887#p769887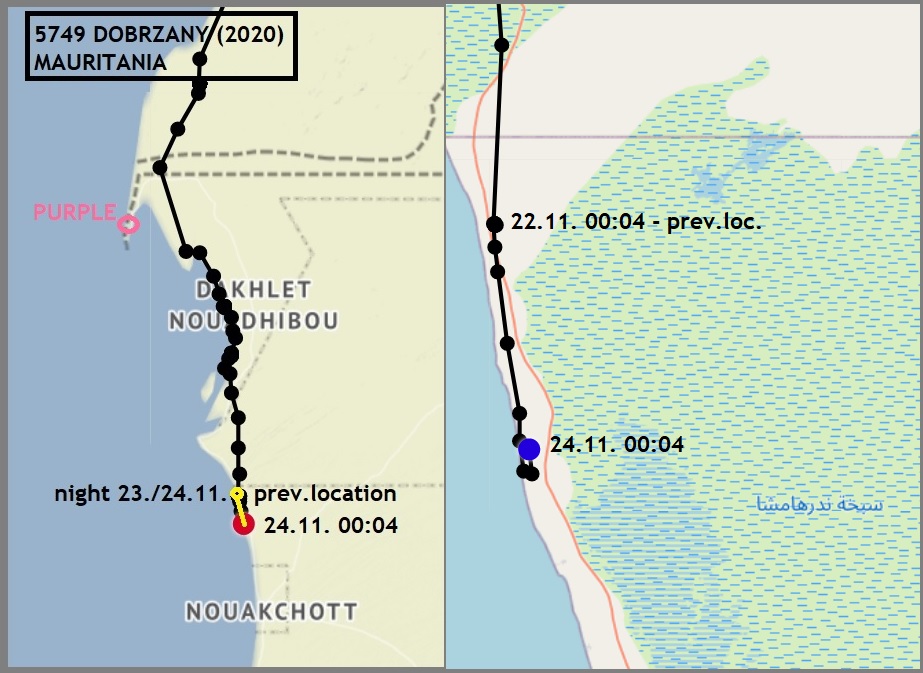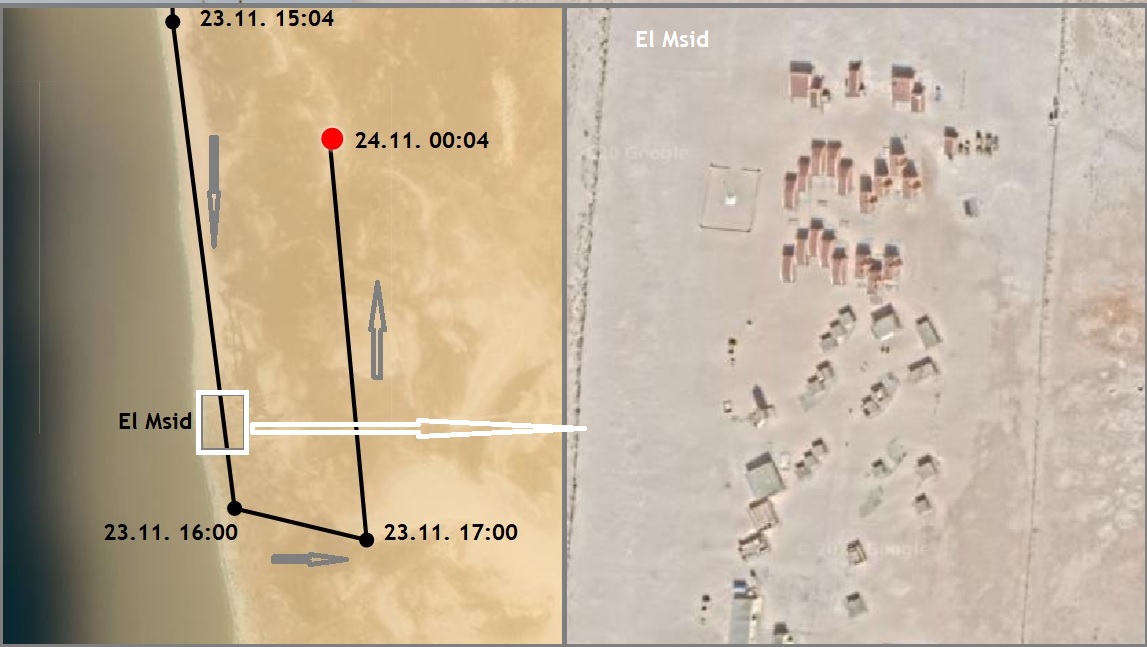 It looks like a stork is sleeping on some low sand dune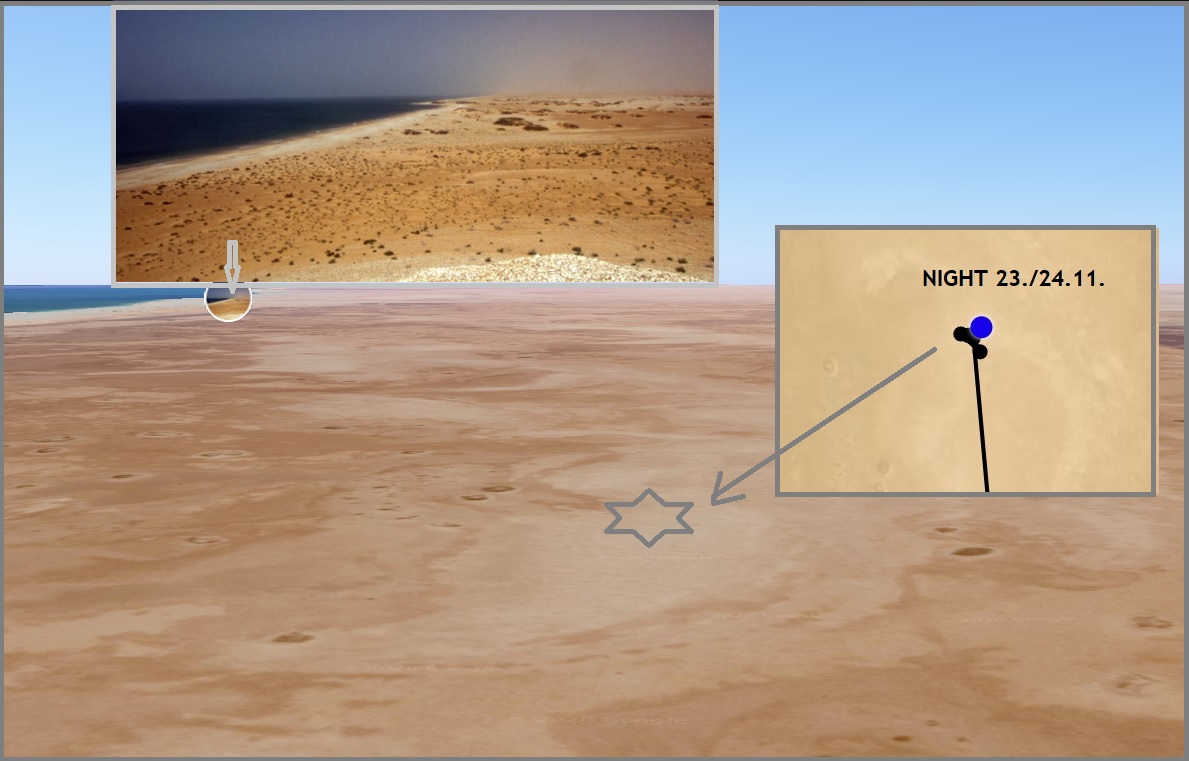 https://1url.cz/3zvFp