Registered user
Posts: 10140
Joined: October 19th, 2015, 7:18 pm
---
Registered user
Posts: 10140
Joined: October 19th, 2015, 7:18 pm
KALLE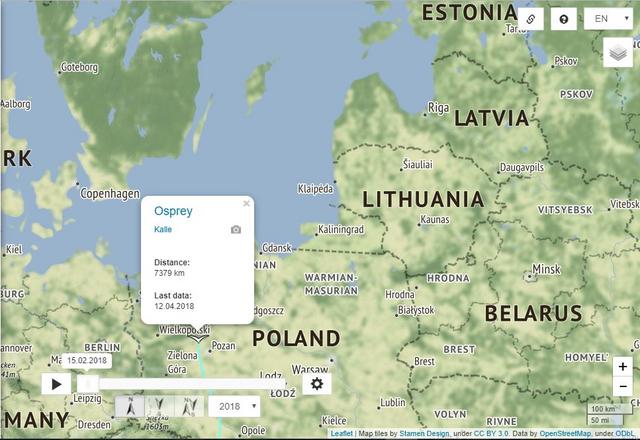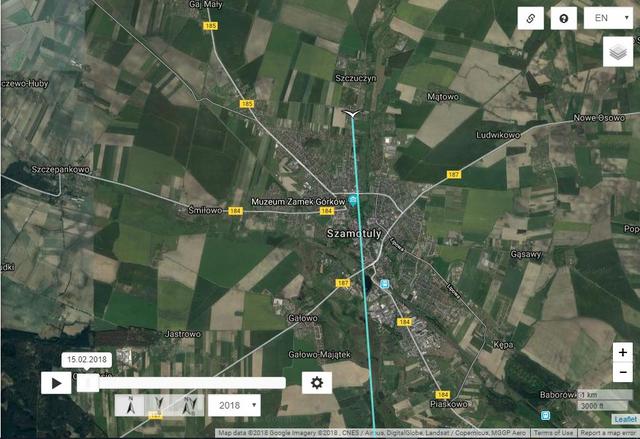 ---
Registered user
Posts: 10140
Joined: October 19th, 2015, 7:18 pm
MARKUS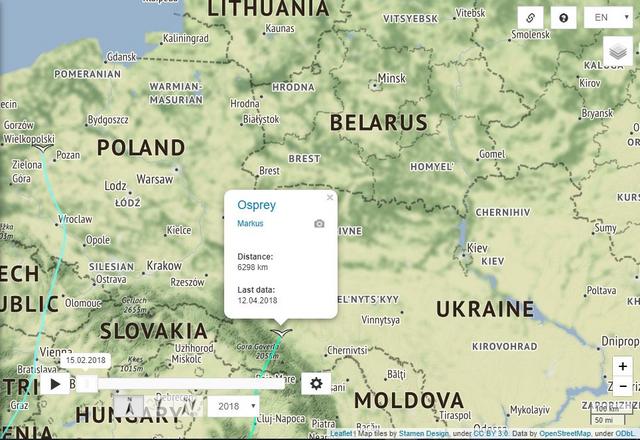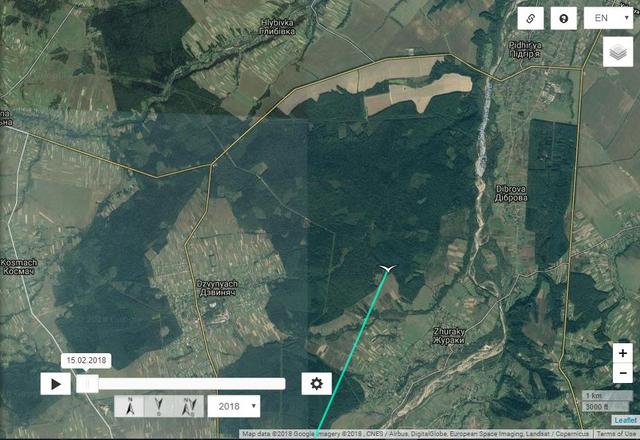 ---
Registered user
Posts: 10140
Joined: October 19th, 2015, 7:18 pm
APRIL 17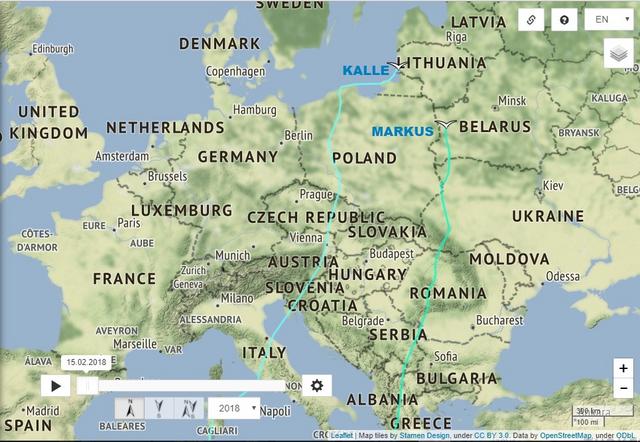 KALLE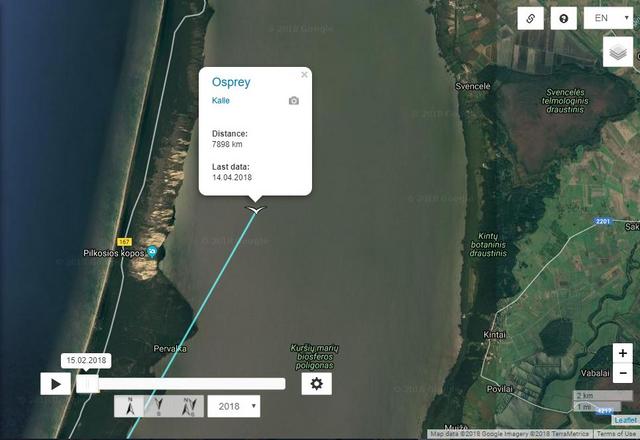 MARKUS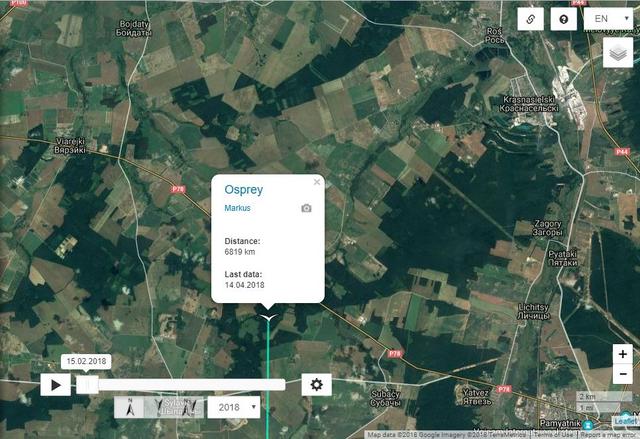 ---
Registered user
Posts: 10140
Joined: October 19th, 2015, 7:18 pm
KORDIAN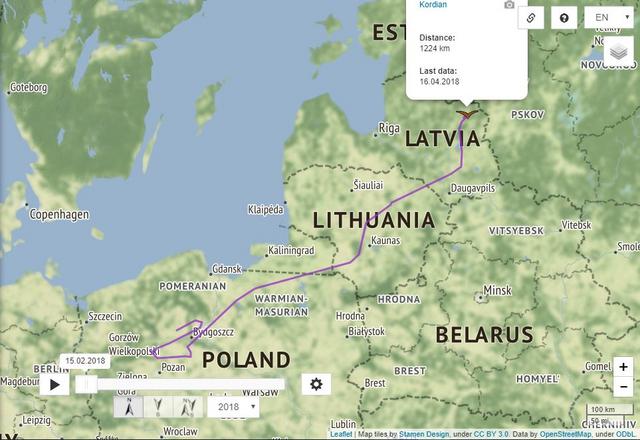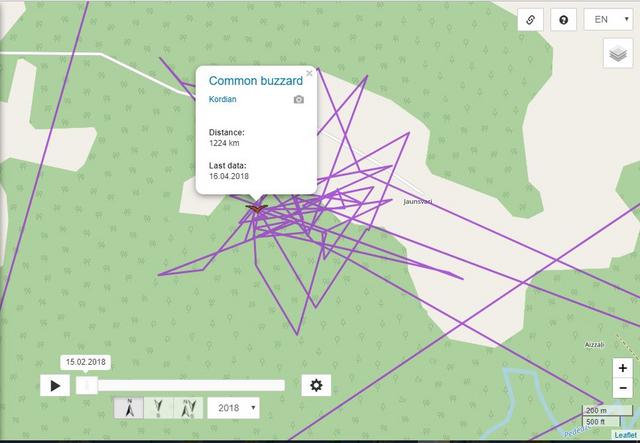 ---
Registered user
Posts: 293
Joined: March 10th, 2018, 8:24 pm
Location: the North of Germany
It is good to see when they have survived their journey. :) :) :)
"Let nature be your teacher."
(William Wordsworth)
---
Registered user
Posts: 316
Joined: March 31st, 2016, 2:37 pm
Location: Bavaria, Germany
Birdmap update 18.04.2018:
Ospreys
Kalle
and
Markus
have safely arrived at their nesting sites.


---
Moderator
Posts: 23893
Joined: January 15th, 2011, 2:02 pm
Location: Bavaria, Germany
°°°°°°°°°°°°°
Today is another important day for the "ICARUS" Initiative
https://www.animal-sensors.mpg.de/en
This happens right now, since 18:00 German time
In early August, the two Russian cosmonauts Oleg Artemyev and Sergei Prokopiev will set out on a five-hour spacewalk to mount the antennas on the outside of the Russian service module of ISS. This will launch a roughly two-month test phase to check that all the components of the system are working correctly. If all goes well, Icarus will begin scientific operations by autumn of this year. Around 150 research projects around the globe plan to track the migrations of a wide range of animals, including sea turtles, jaguars, bats and migratory birds.
https://www.animal-sensors.mpg.de/37632/ears-for-icarus
For German readers:
Am 15. August 2018 wird diese Antenne bei einem Außeneinsatz von zwei russischen Kosmonauten an der ISS angebracht. Nach einer Testphase kann das Projekt Icarus voraussichtlich Anfang 2019 beginnen
https://www.br.de/themen/wissen/icarus- ... g-100.html
Nature does nothing in vain (Aristoteles)
---
Registered user
Posts: 10140
Joined: October 19th, 2015, 7:18 pm
Bea, thank you

---