Good morning

Hellem

:)
Yes,
evening visit from 21:10 to 21:15
:)
Bubo climbs directly into his pit starts his short, obligatory nest work.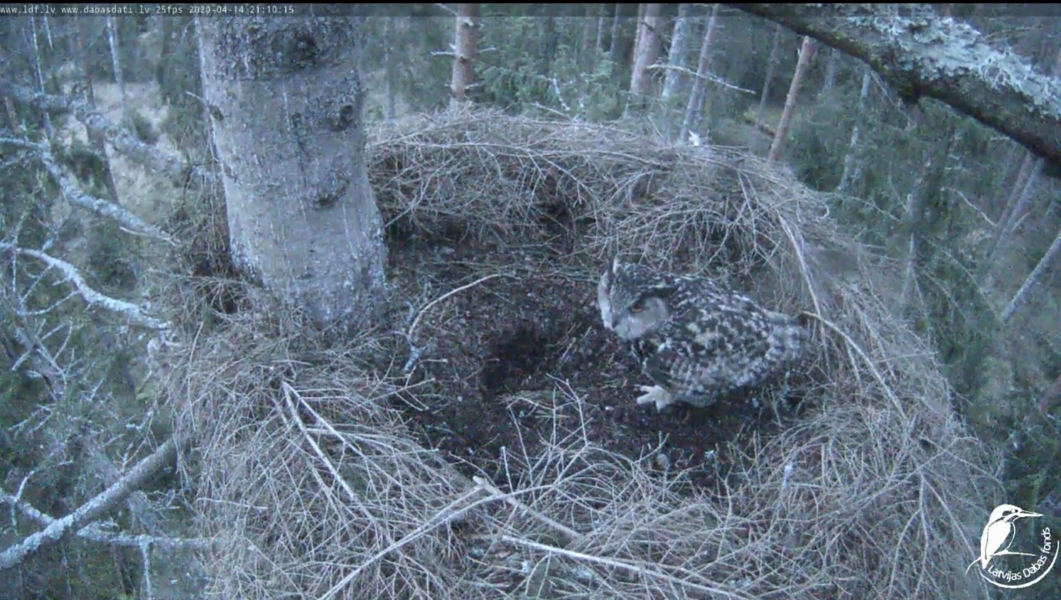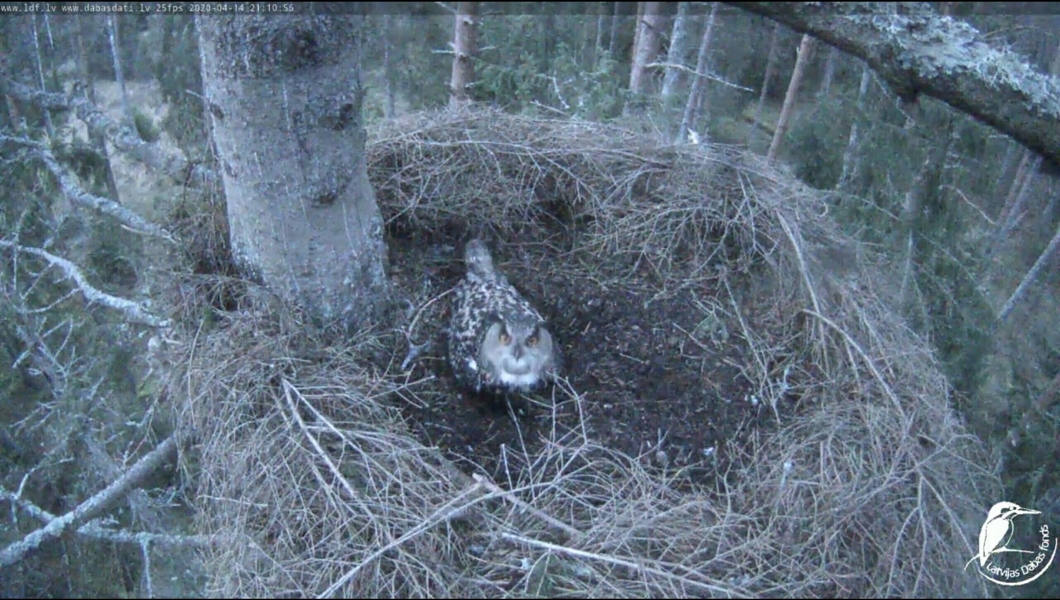 Shortly afterwards he just stands in his deep hole and calls out.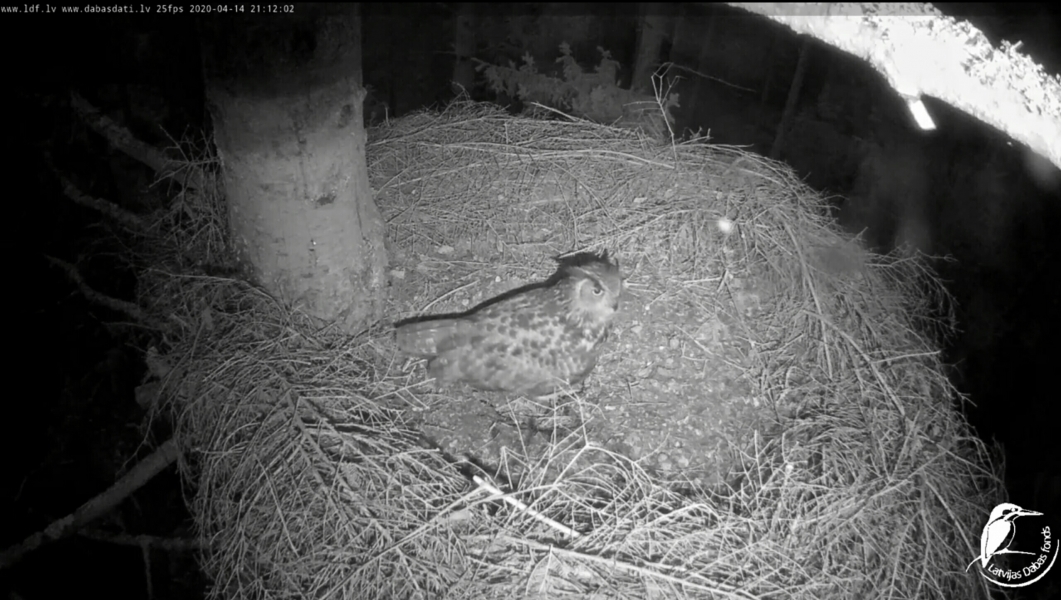 21:13 And he goeth out of his pit, and calleth out into the wood before the nest.
21:15:23 He flieth back in haste. It seemed as though he had become sensitive.
His calls last until 23:05.
Further calls during the night 23:17 - 00:10, 01:05 -01:07 (very far away), 01:13 -01:16 and 04:43 - 04:57 individual calls from a great distance.
Unfortunately no more visits.
The forest was very sleepy tonight. Not a single sound could be heard. Only at 05:24 the usual morning bird started its song (You can set the clock after it.

)