Teo leaves the nest, the female starts eating the fish a few moments later.
09:36 When Teo flies to the nest, the female hastily rushes out. She comes back recognizing Teo.
However, he has since left the nest for the female. He is very considerate.
'38 Teo in the Nest.
He begins to lay sticks, digs ...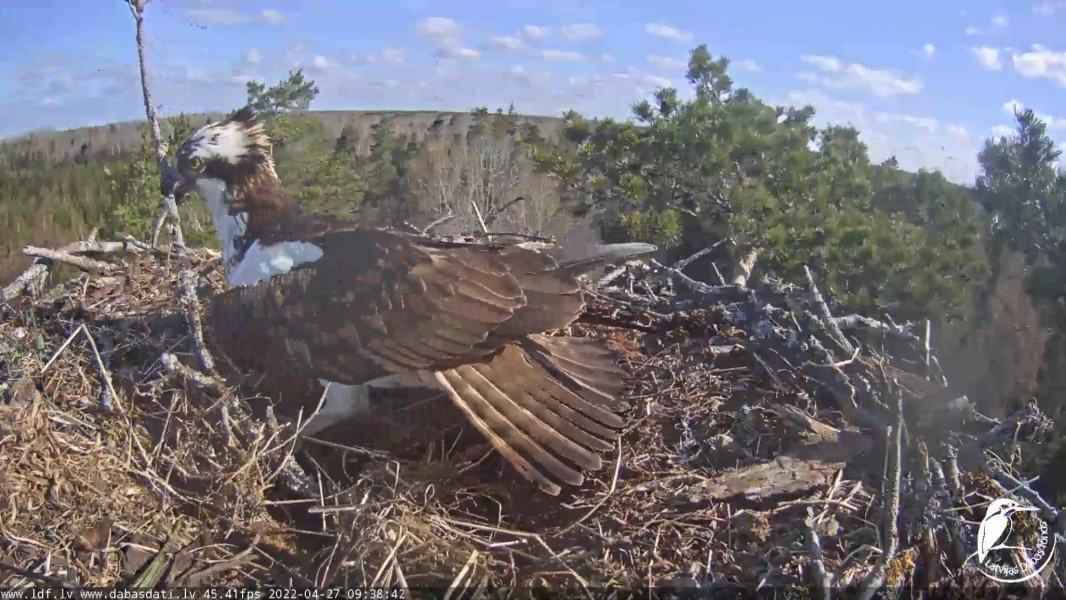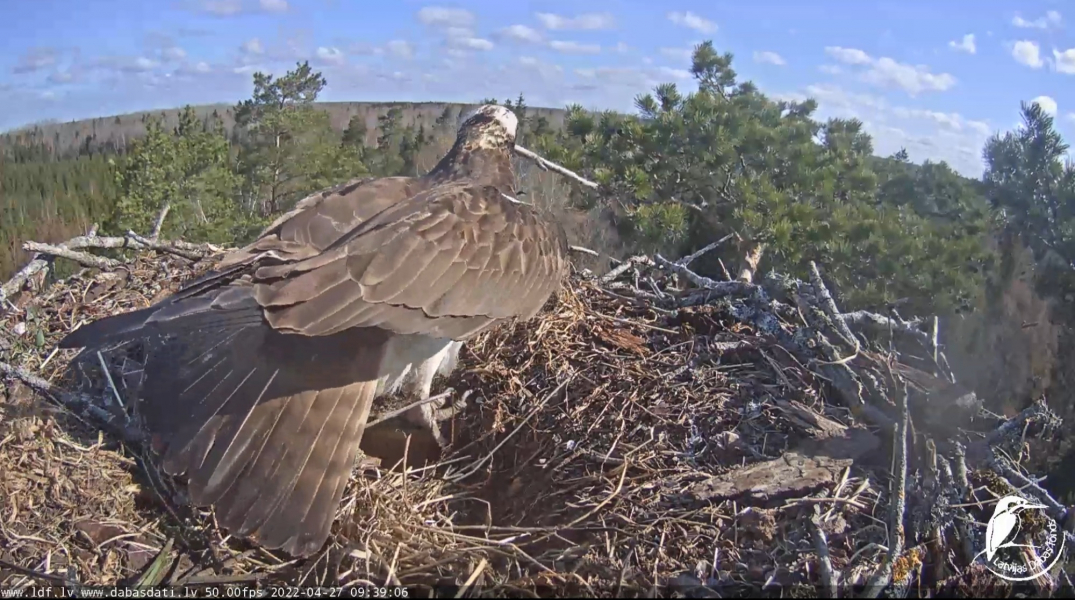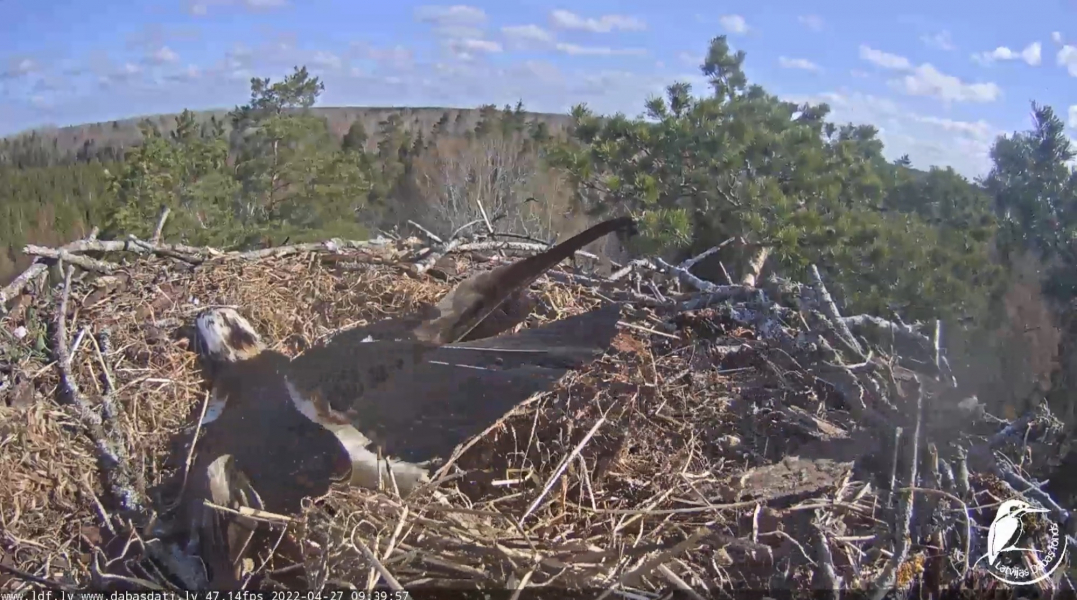 The presence of the female is likely to re-motivate him. I'm afraid she will not stay.
We already had a Finnish female here before...they are just passing through.
https://www.looduskalender.ee/forum/vie ... 91#p642391
I don't know if there are cases of osprey from Finland settled in Latvia?

Never say never.