Sisu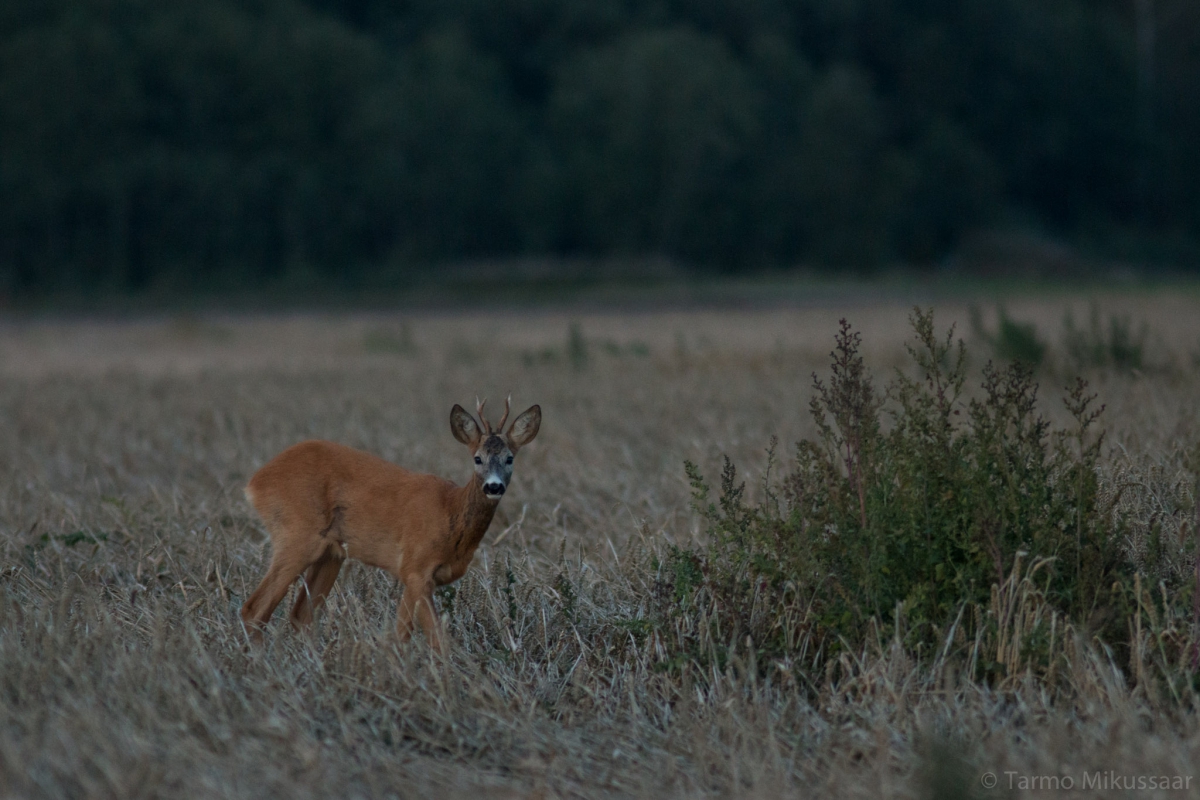 The buck in the photo has clearly noticed the photographer and its expression is attentive, but what to do when the animal appears not to see or hear the human who is approaching him?
Photo: Tarmo Mikussaar
Translation Liis
Estonian  text posted by the Animal of the Year Team 25.10.2017
One day in August I noticed a roe buck with quite average three-pronged antlers. It was standing in an overgrowing meadow and took no notice of the approaching car. This was strange. It must have known that it was the hunting period and there are always urbanized hunters who do not consider shooting from a car window unethical. I stopped, got out from the car and tried to make clear to the roe buck that such heroic behaviour was senseless and would sooner or later end in disaster. Moreover there was no doe to be seen that might admire such a daring feat. My cautionary words went unheeded. I began to realise that something was wrong with this animal. I approached it slowly while talking. I wasn't seen nor heard. Deaf and blind? No idea. I stamped on the ground. A jolt went through the buck and it turned its head back and forth. Sensed the vibrations? Maybe. The distance between us was about ten metres or less. I moved in a half-circle to the windward side. No visible harm or weight loss was noticeable. The fur was regular too. The creature moistened its nose with the tongue, took fright and fled. Evidently it could feel smells. The run was not a series of fast jumps, rather a cautious trot. But at the same time it managed to avoid solitary trees and shrubs. It also seemed to be conscious of the ditch in front of it. It clearly changed direction there and was soon back near me. I let the buck alone and drove on.
In a couple of days I met it again in the same area. It was again looking into the distance with a thoughtful expression. This time I wished the roe buck a speedy encounter with a lynx and did not bother it. Evidently it was a blind and deaf animal.
As a rule, one should keep at a distance from strangely behaving wild animals with no fear of humans. 
Vahur Sepp