Deer camera
Translation Liis
The web camera monitoring the doings of red deer is back again, in the same place where it ended in spring.
The bellows and growls that reach the microphone tell us that the rut period of red deer has started with a swing.
We will see if our old friends will use the same trails as before. Perhaps Huubert, the most powerful buck with the mightiest antlers will be there too, and the mysterious "hairy deer" who showed up a couple of times last season.
Looduskalender's
forum
will surely not miss any interesting happenings.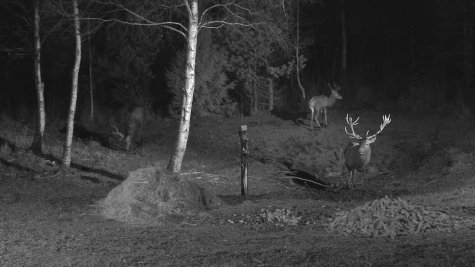 Huubert after the rutting period last year.
The video stream from the deer observation ground is transmitted by way of mobile towers by Teetormaja and converted for viewers by EENet.
Partners in the venture: