Autorid

Latvian Fund for Nature
Introduction Urmas Sellis,
Eagle Club ( Kotkaklubi )
Translation Liis
Body
The breeding territory of eagle owls in Kurzeme (Courland) in Latvia is known since 1998. For several years nesting on the ground failed, and so a nest platform was built in a spruce at a height of 10 m in 2013. Since then the breeding of the eagle owl pair has been successful.
At present the nest can be watched only in daytime and dusk, but the Latvian birdmen plan to add infrared lighting for night-time observations. In the dark we can hear the sounds from the eagle owl life even without images.
 
There are three eggs in the nest; mostly the female incubates and the male is on guard nearby but sometimes the male may also be in the nest. This can happen for instance when he has brought a prey for the female and passed it to her.
The LK forum keeps their eyes on the doings of the eagle owls.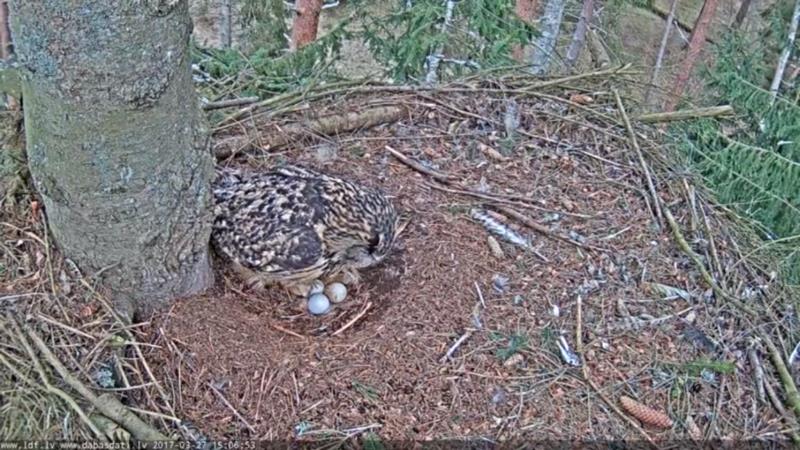 Image from web camera captured by Bea, LK forum