Autorid
Image from webcam captured by  Mutikluti, LK forum
Translation Liis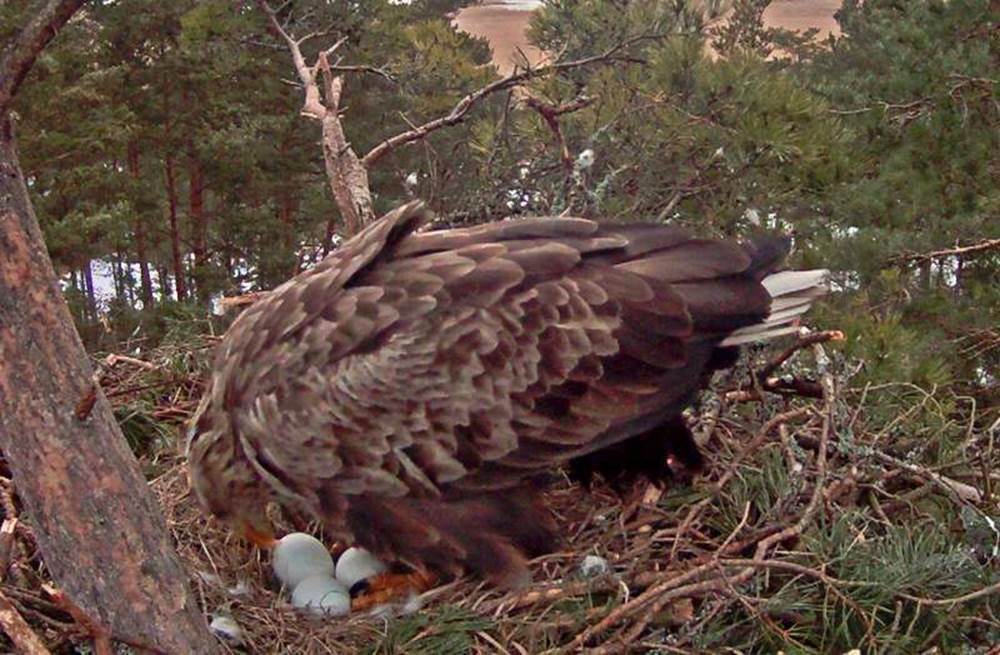 Body
White-tailed eagle     Merikotkas       Haliaeetus albicilla
We were a little too quick with yesterday's incubation story – in early morning light the view opened on female Anna's third egg, probably laid late yesterday evening. Now the clutch should be complete.
So the first egg for Women's Day, the second on March 11th and the last one on March 14th. Incubation is in process and we might begin to expect the hatching of eaglets from April 11th onwards.
During the coming month we will learn to know the behaviour, characters and menu of the eagle pair  not yet familiar to us. There will surely be much more to note too.