Autorid
Photo  Mats Kangur
Translation Liis
 
Estonian text posted 25.01.2018
Image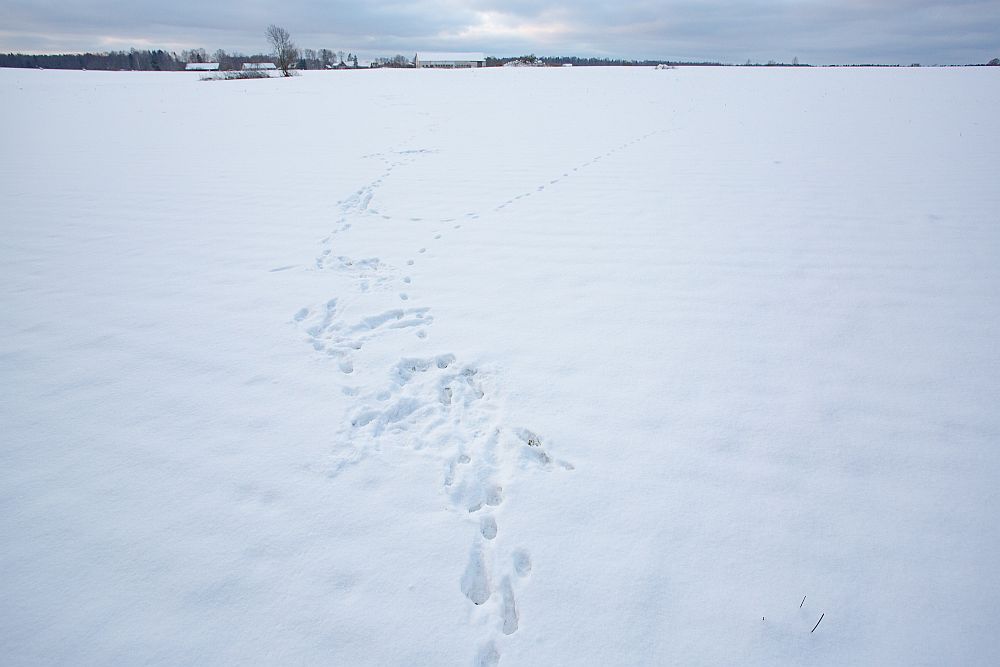 Body
We see the traces of the rompings of the fox pair and in the right-hand corner the line of tracks of a solitary fox investigating  what has happened
Fox; Red fox       Punarebane or rebane        Vulpes vulpes   
During the weekend Mats still managed to get a nice series of images from the start of  the heat period of the foxes.
The heat period of foxes has started and it is not unusual that several males move after a female which also the photos show. Between the rivals conflicting - in their view justifiedly so - opinions arise, sometimes even skirmishes.
The mating period makes foxes more mobile, their prudence lessens significantly and we can meet foxes that generally start moving in dusk even at midday until the end of February.
The activity area of a pair may be quite large and it is marked by both the male and the female by leaving urine tracks and a specific secretion from the tail gland when a track is  drawn on the snow with the tail. Such "fox smell" even a hiker in the forest with only a common sense of smell can  recognize. From the territory of a red fox intermittent barking can be heard at times.
The female only mates with one chosen male and they keep together for the whole breeding period. The pair brings up their offspring (kit) generation together.
After about two months there is reason to have a look into the life of a fox family with kits if we happen to get photos..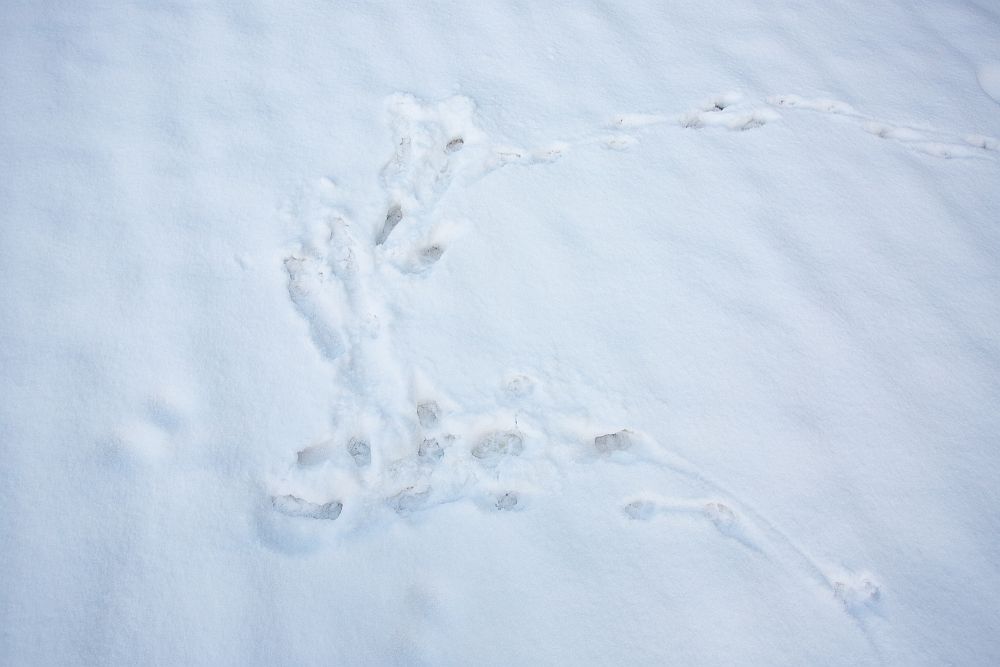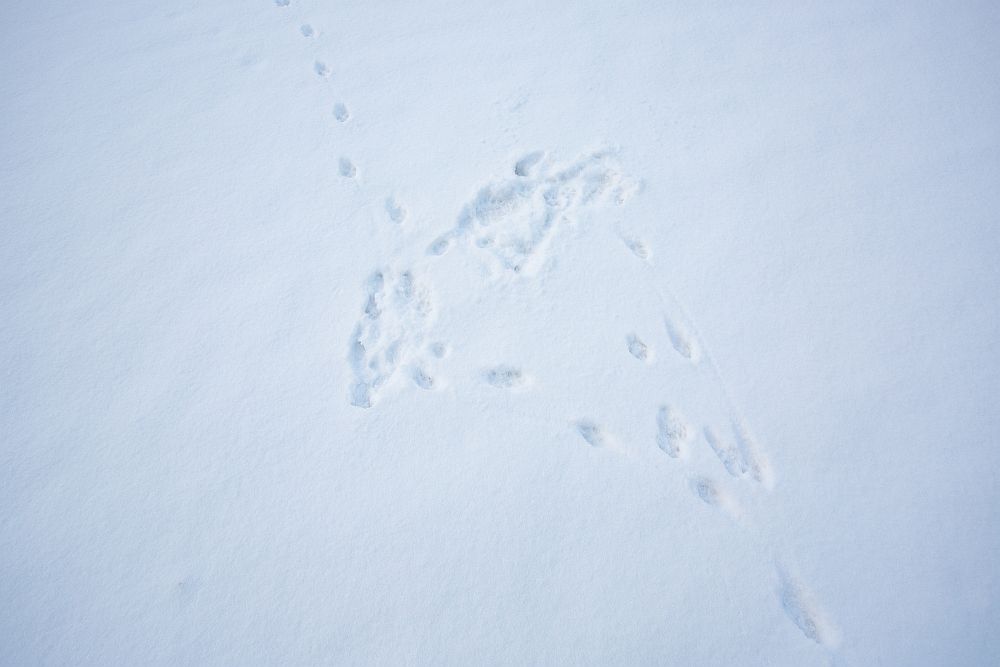 Closer view of the tracks of the romping