Autorid
Text Tiit Hunt, www.rmk.ee
Translation Liis
 
Estonian text posted 14.03.2018
Body
The red deer bulls, or stags,  shed their antlers in large amounts currently; a first solitary antler this year was found near the camera on February 20th.
Imprints of sleeping of many deer in the adjacent copse suggest that the 20-22 headed bull herd has not been very  mobile during the winter and mostly stayed near the feeding ground.
While during the previous winters-springs antlers were only sporadically shed on the ground  then now during the shedding period that has lasted two-three weeks exceptionally many have been shed here – up to now already antlers from at least six deer.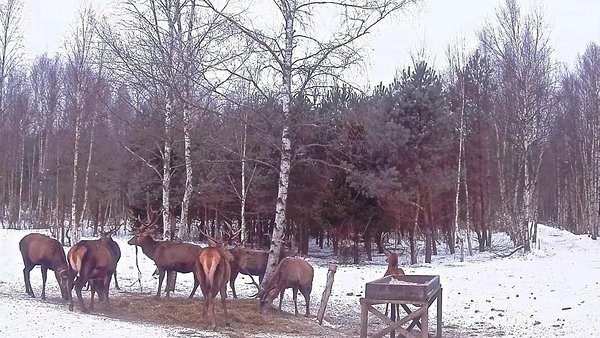 .
We don't know yet if one deer stag has already got rid of the rope that got tangled in his antlers in autumn ; the day before yesterday he still had his ten-tine antlers on and the rope dragged on the ground.

It would be interesting to see how many antlers finally will be left on the site at the end of the shedding period but unfortunately the location of the camera has been discovered and someone comes regularly to take them.

When more food is brought at a time when the animals are not on the feeding ground the antler pickers do not care;  having observed in  the deer camera an antler lying on the ground they arrive there as quickly as possible, so scaring-frightening off the peacefully munching animals..
With their activity the antler pickers  also make the exhibition arranged by RMK on the theme of deer poorer since the antlers of the deer herd in the area throughout all five seasons would be one part of the exhibition.
This morning an antler was still there just before 8.00 at the brink of the puddle, five minutes later however had already gone.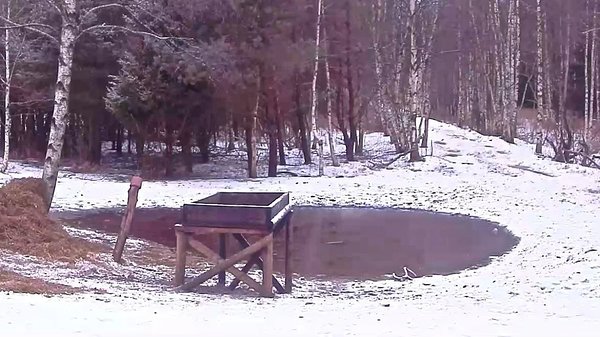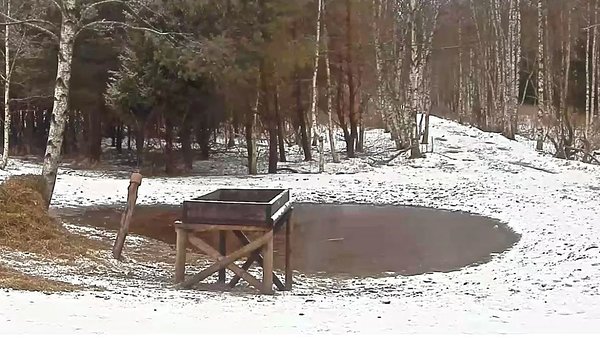 A MESSAGE TO THE ANTLER COLLECTORS:

Please stop visiting the camera, disturbing the deer and picking antlers from the feeding ground. Antlers can be looked for and found elsewhere too – even in the Kihelkonna neighbourhood.

Moreover: Please send me photos of the antlers that you have  picked up this year and last year. Even better if I can show them in the exhibition.

Hoping for your co-operation
Tiit Hunt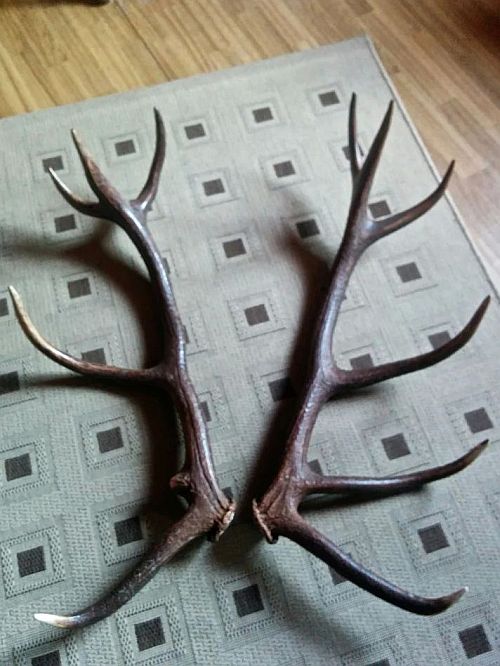 Photo Neeme Sepp