Body
Direct stream | News | Forum
Stream for mobile devices: iPhone, iPad; Android, VLC
For older computers: Flash Player
The Estonian Ornithological Society chose the tawny owl as the bird of the year for 2009.
Since then we have watched the breeding of a tawny owl pair – Klaus  and  Klaara - nesting in LääneCounty. We are not quite convinced that we still have to do with the same Klaus and Klaara since from the exterior it is not possible to tell birds from different years apart.
The average life span of tawny owls is held to be five years, but the life span of the oldest  tawny owl in nature has been eighteen years.
In previous years the webcam tawny owls have started breeding or laid the first egg on March 1st at the earliest (2009) and at the latest on April 6th (2010). In 2017 the first egg was in the nest on March 30th.
The adults started visiting the nest trunk more frequently  from March 23rd. Male Klaus probably spent the first brief time in the nest on March 16th.
The second egg Klaara laid in the night towards April 2nd.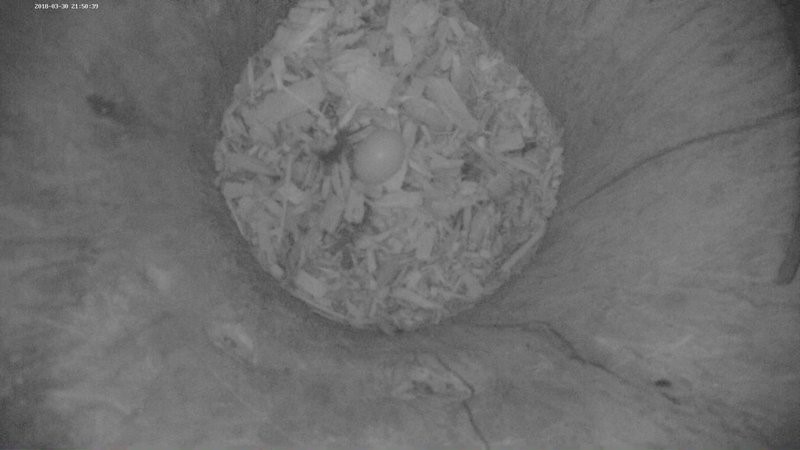 The first egg Klaara laid on the night towards March 30th.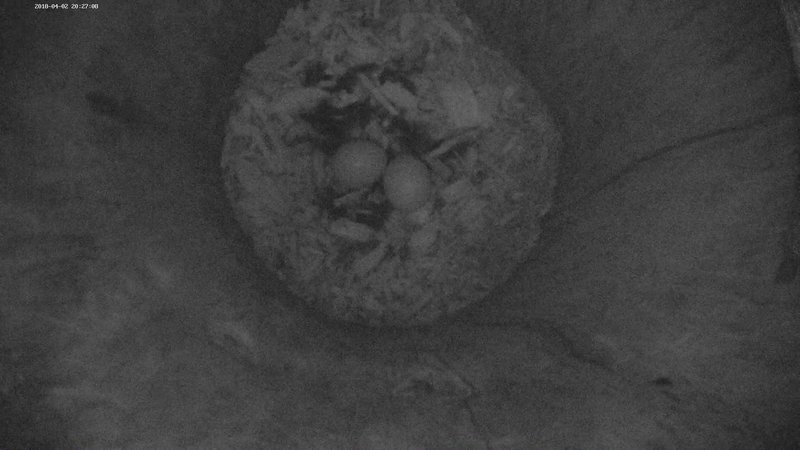 Second egg on April 2nd.
Partners in the enterprise: