Autorid
Screencap from webcam  IceAge, LK forum
Translation Liis
Estonian text posted 21.04.2018
Image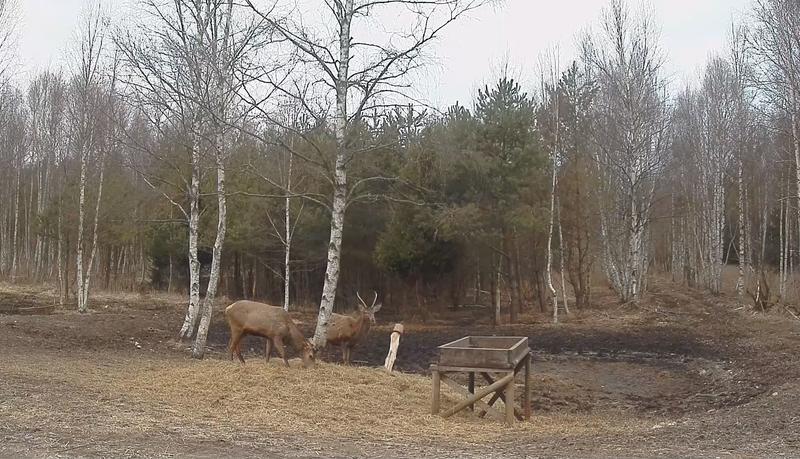 Body
Red deer       Punahirv     Cervus elaphus
The shedding of the antlers started in early March.  As we can see young animals still have their antlers, and the old bulls grow new antlers.
Tiit Hunt will surely make a final summary of the season in the near future.
Our thanks to our viewers and the Looduskalender forum members, thanks to whom interesting events were recorded in images as well as words.
Thanks to our cooperating partners from Saaremaa Teetormaja and  Eenet!
Until meeting again!