Autorid
Webshot  Hagnat, LK forum
Translation Liis
Estonian text posted 02.05.2018
Image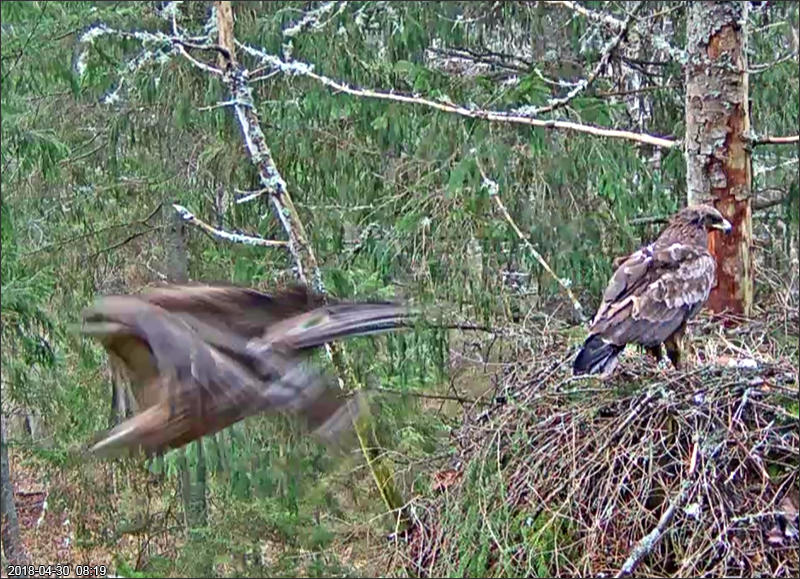 Body
Male bird on the nest, female approaching
Greater spotted eagle     Suur-konnakotkas      Clanga clanga
Of the whole greater spotted eagle population of Europe, or slightly more than 750 pairs, there are breeding pairs only in Estonia and Poland (each with just more than some ten pairs). The greatest numbers of breeders are in Russia (more than 600), Belarus and the Ukraine.
The web camera nesting pair arrived to the nest for the first time on April 7. Greater spotted eagles do not spend the winter in Estonia. Probably the female laid the first egg in the nest on April 22 and a couple of days later the second brown-patterned egg (the camera could not be brought closer to the nest but events around the nest are visible somewhat better in this way).
The female started incubating immediately after laying the first egg. The incubation period is long, five up to six weeks.
Photo Arne Ader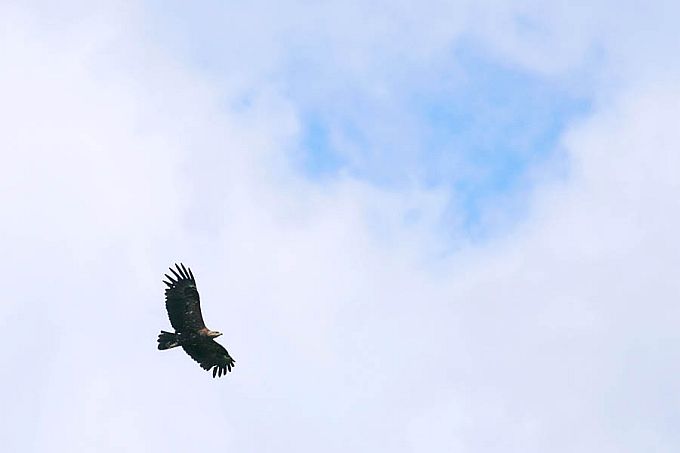 Greater spotted eagle
Is it certain that it is a greater spotted eagle in Arne's photo? In addition to the fact that Arne and Urmas Sellis have watched birds and nature  already from childhood they were students at the same course at the University of Tartu. So we may be sure about the species of the bird in the photo.
During the long incubation period there will be time to discuss the hybrids of greater spotted eagles, their habitats, foraging areas and food.